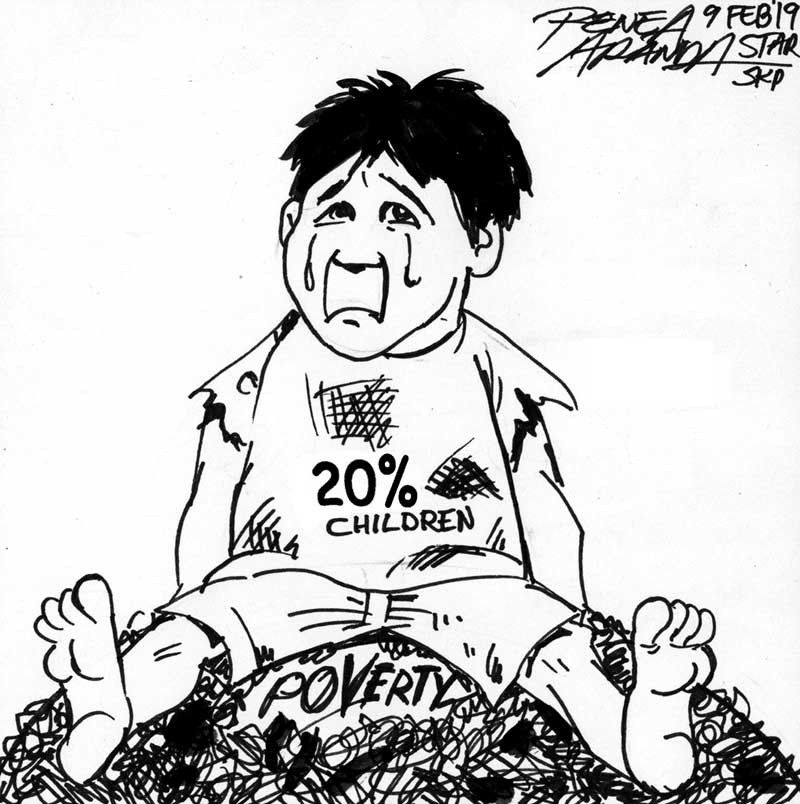 EDITORIAL - Poverty and children
(The Philippine Star) - February 9, 2019 - 12:00am
Congress is going on recess for the election campaign with the proposal to lower the age of criminal responsibility unresolved. The House of Representatives has given its final nod to a bill that lowers the threshold age from the current 15 years old to 12. There is speculation that when the congressional recess ends and lawmakers return for their final session days in May, senators may opt for 13 years as the threshold age.
Regardless of the final decision on the age, both chambers of Congress appear to be in agreement that there will be no imprisonment for children below the threshold age who are found to be in conflict with the law. Instead, juvenile offenders will be held in centers such as Bahay Pag-asa for rehabilitation. Both chambers are pushing for more state facilities to rehabilitate juvenile offenders.
The debate over the age of criminal responsibility should also serve as an opportunity to renew or strengthen the commitment to reduce poverty. Children are twice as likely to live in extreme poverty and are disproportionately affected by the problem. This is according to a new joint report prepared by the United Nations Children's Fund and International Labor Organization.
The ILO and Unicef called for greater social protection for children as the two organizations noted that about 20 percent of the world's children live in extreme poverty or on less than $1.90 a day while nearly half live in "moderate" poverty or below $3.10 a day.
Children in dire financial need are vulnerable to recruitment by crime gangs. Such children may also be encouraged to engage in criminal activities by their own parents or guardians.
There are juvenile offenders in all income classes, and family or school problems can be the principal factors behind children's criminal behavior. Poverty, however, is a key driver of crime, especially offenses against property. Any discussion on the age of criminal responsibility must include measures to address poverty, which remains widespread in this country.