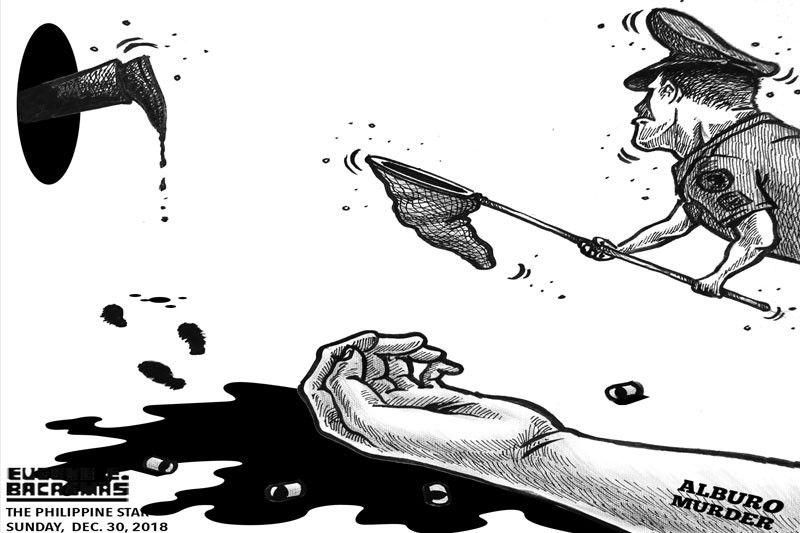 EDITORIAL - Another murder in Negros
(The Philippine Star) - December 30, 2018 - 12:00am
Whether Gabriel Alboro was killed in connection with his work as a radio broadcaster or because he is running for a seat in the city council of Guihulngan, Negros Oriental, his murderers must be caught and brought to justice.
The 50-year-old broadcaster in station dyJL was riding a motorcycle along the national highway on his way home after watching a cockfight last Friday in Barangay North Poblacion in La Libertad when men on another motorcycle peppered him with gunfire. Alboro died at the scene from 13 gunshot wounds.
Police said an altercation at the cockpit over bets could have led to the murder. Alboro is the third radio broadcaster killed in Negros this year. Radio anchor Edmond Sestoso was shot dead in Dumaguete City in April while radio reporter Julius Barellano was killed in San Carlos City in June. If Alboro's murder is established to be work-related, he would be the 13th journalist to be killed for his work since President Duterte assumed office.
The President has formed a task force to protect journalists from violent attacks and other threats. The ideal crime deterrent, however, is an effective judicial system. Crime rates are lowest in places where there is a strong certainty that crime won't go unpunished. It's little wonder that the Philippines is the homicide capital in this part of Asia.
The failure to bring murderers to justice can also deter crime witnesses from coming out. There appears to be no rush to claim the bounty that has grown to P50 million for information leading to the capture of the murderers of Ako Bicol party-list Rep. Rodel Batocabe.
During an election year, it becomes even more urgent to catch killers and show that crime does not pay. Murder cannot be turned into an ideal tool for eliminating political rivals. Every murder case that remains unsolved aggravates impunity and guarantees more killings.