EDITORIAL - Breaking up a monopoly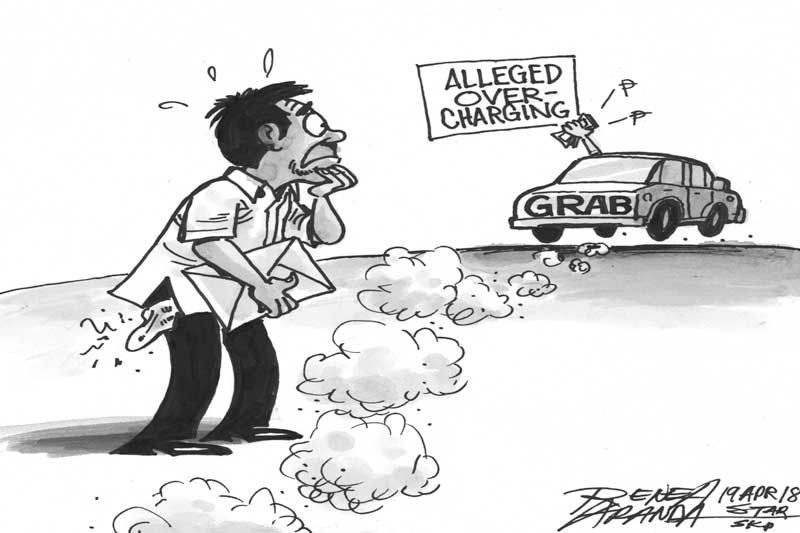 Disruptive enterprises and technologies usually operate as monopolies until someone catches up and poses competition. In the case of transportation network vehicle services, Grab and Uber competed in the Philippines – until Uber recently sold its Southeast Asian operations to its principal rival.
Among the consequences, according to some quarters, is a 30 percent increase in fares as well as the imposition of a travel time surcharge of P2 per minute. This can be considerable if the vehicle is stuck in Metro Manila's infernal traffic jams. Grab representatives said the travel time charge was imposed starting in June last year. The issue is under investigation by the Land Transportation Franchising and Regulatory Board.
Regardless of the outcome of the probe, the best way to compel reasonable pricing is to break the monopoly and offer strong competition. Yesterday, the LTFRB announced that it had approved the accreditation of two more transport network companies: Hype Transport Systems Inc. and HirNa. At least three other companies are also seeking accreditation, according to the LTFRB.
The new players have a common come-on: fares that are lower than the Grab-Uber monopoly. Some Grab riders have also complained of booking cancellations at the last minute following the merger. If the new players want to rule the market, they should provide better service.
Competition compels rivals to improve their services. If the new players can deliver on their promises, they should be able to offer stiff competition to the entrenched giants. The government may not even need to order Grab to lower its fares. If there are few takers for its pricey rides, it will have no choice.