3 years later, hard-hit Maguindanao town recovers from Mamasapano clash
January 27, 2018 | 11:49am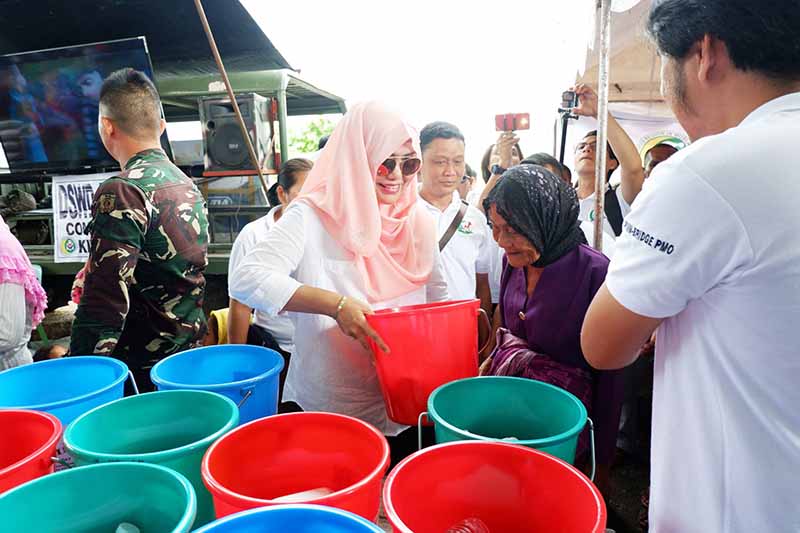 MAGUINDANAO, Philippines — Barangay Tukanalipao in Mamasapano town has bounced back from a bloody incident on Jan. 25, 2015 that displaced local residents and shook the nation to its core.
More than 50 people, 44 of them police Special Action Force commandos, perished that day as a consequence of an operation that first resulted in the death of Malaysian terrorist Zulkifli bin Hir, alias Marwan, and went haywire subsequently due to lack of coordination between the raiding troops and local Moro guerillas.
"Life is back to normal now. There have been very good improvements in our barangay and in other barangays in nearby towns," 50-year-old corn farmer Muhdin Aliman, a father of six, on Sunday said in Maguindanaon dialect.
Hundreds of Barangay Tukanalipao residents benefitted from an outreach activity on Thursday of the executive department of the Autonomous Region in Muslim Mindanao in commemoration of the deadly "Mamasapano incident" three years ago.
The mission, capped off with medical and dental services and distribution of fruit tree seedlings, Tilapia fingerlings, solar driers and other farming inputs, was a joint initiative of the Humanitarian Emergency Assistance and Response Team, the Humanitarian Development Assistance Program and the Bangsamoro Regional Inclusive Development for Growth and Empowerment Program, all under the executive department of ARMM.
Records obtained from state auditors indicated that the ARMM government had spent in the past three years more than P100 million for various infrastructure projects in impoverished barangays in Mamasapano and in towns that got affected by what is now most known as the January 25, 2015 "Mamasapano incident."
The projects, among them a bridge connecting both banks of the Tukanalipao River, farm-to-market roads, water supply facilities and school buildings, were implemented as a joint initiative of engineer James Mlok of the Second District Engineering Office in Maguindanao and the office of ARMM Gov. Mujiv Hataman.
"Now we can deliver our farm products to the markets on time. We were hurt badly by the bloodshed here in Barangay Tukanalipao three years ago. We are glad now realizing that it brought in government projects intended to improve our lives," Sahida Mandih, 34, said in Filipino, in heavy Maguindanaon accent.
The peace-oriented ARMM-BRIDGE program is helping foster development in Mamasapano and in nearby towns by providing local beneficiaries with food, shelter, water and electricity.
It also has socio-economic interventions for poor communities in Lanao del Sur and in the island provinces of Basilan, Sulu and Tawi-Tawi.
ARMM-BRIDGE program employees facilitated the distribution of non-relief goods to Barangay Tukanalipao residents on Thursday.
The Army's 6th Infantry Division also helped facilitate the outreach mission.
The 6th ID constructed in late 2015 a public gymnasium in Barangay Tukanalipao using funds from the office of Hataman.
The government has since been funding the education of 52 college scholars from Barangay Tukanalipao through the Commission on Higher Education and ARMM's education department.
Taya Aplal, special events director of the Department of Education-ARMM, said Saturday 31 schools in Mamasapano and nearby towns are now called sallam (peace) learning facilities.
The 31 schools were made peace education facets via a multilateral program venture of local officials, the DepEd-ARMM, the Moro Islamic Liberation Front, the Maguindanao provincial police, the military and different regional line agencies.