The invisible wounds of war
How soldiers recover from the horrors of the battlefield
MANILA, Philippines — Choosing one's battles is always a wise move but Pfc. Derwin Morales did not have that option when his unit was ambushed by rebels in Infanta, Quezon last year.
With all of his companions down, the 32-year old Army soldier had no other choice but face the attackers alone.
"It was sudden. We were ambushed by the enemies. I survived. I was the only one who fought because others were not in the position to do so," Morales said in a recent interview.
"My companions were wounded and I had to give first aid to them while fighting," he added.
Morales was hit by shrapnel in his right foot during the clash, which erupted on March 7, 2014. While the wound was not that serious, it reminded him of a morbid reality that comes with his job.
"I realized that the life of a soldier operating in the mountains can change in a matter of seconds whenever there is an encounter," the Army personnel said.
Kung mamamatay ka, talagang mamamatay ka (If it's your time to die, you will really die).
However, what affected Morales was not the physical injury that he endured during the firefight.
"I can't sleep. My mind went blank. I don't act normally. I forgot the surnames of my comrades. I even forgot my past experiences," he said.
Morales is one of the 48 soldiers undergoing treatment at the Armed Forces of the Philippines (AFP) Medical Center psychiatry ward, which specializes in patients suffering from post-traumatic stress disorder (PTSD).
Unseen injuries
The treatment of patients in the ward usually lasts for several months, a proof that the invisible wounds of war sometimes take longer time to heal.
AFP Medical Center head psychiatrist Joel Enrico Anastacio said PTSD is a condition that can be acquired after exposure to traumatic events. Men usually acquire it after a harrowing combat experience while women do so after a rape or sexual harassment.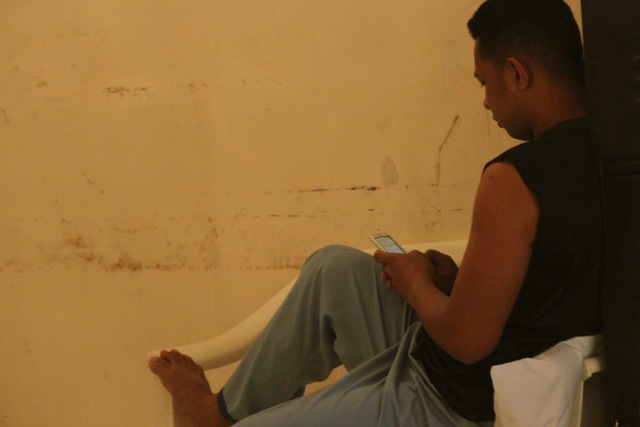 "I can't sleep. My mind went blank. I don't act normally. I forgot the surnames of my comrades."
Anastacio said among the symptoms of the disorder are flashbacks in the form of nightmares, avoidance of stimuli that would remind them of the experience, numbing of emotional responsiveness, insomnia and hyper arousal or the sudden outburst of emotions like anger.
"Common symptoms include difficulty of sleeping. I'm talking of days or weeks," he added.
Anastacio said PTSD is common to new soldiers because seasoned ones can easily cope with abnormal situations.
Data from the AFP Medical Center showed that 35 soldiers suffered from PTSD in 2011, 16 in 2012, 21 in 2013 and 17 in 2014. The data, however, did not include those who were not admitted to the ward for various reasons.
"The number is not increasing but it is also not decreasing because Filipino soldiers have strong coping mechanisms. Besides, the AFP is now strict in terms of neuropsychiatry exams," AFP Medical Center public information officer Maj. Eddie Ballunso said.
"Besides, Filipinos are known to be very resilient," he added.
Dealing with patients
Cpt. Imelda Balogan, head nurse of the AFP Medical Center psychiatry ward, said dealing with PTSD patients require lots of patience.
"You really need patience because all approach must be therapeutic. When you say therapeutic, you do things with basis." Balogan said.
Balogan noted that patients react differently once they are admitted to the ward.
"At first, they are really hesitant. Others are violent. Others did not know that they will be admitted here. They are really anxious," she said.
Aside from being patient, health workers dealing with those suffering from the disorder need to be security conscious.
"The violent type of patient may be okay now but he may be aggressive next time. Sometimes, we have to undergo risk training when dealing with violent patients," Balogan said.
"Every now and then, we conduct inspection. Who knows, you might see a rope or weapons, especially sharp ones. As a nurse, you should have a clinical eye. You should know the aura of the patient."
When they say they are happy but you can't see that in their face, something must be wrong," she added.
Balogan said one should not give in to the demands of the patients all the time because this could make them manipulative.
"There are patients who say 'Ma'am I want this, let me out' but that's not the right treatment. Patients must prove they are worthy of rewards," the head nurse said.
Balogan said interaction with patients is important because this will convince them to share their stories.
Treating PTSD
Anastacio explained that the treatment for PTSD patients consists of the psychotropic, psychotherapy and the psychosocial intervention.
He said psychotropic is the use of anti-depressants, anti-anxiety and anti-psychotic drugs while psychotherapy deals with the relationship with the patient. Psychosocial intervention involves the patient's family, which serves as his support system.
When a patient is admitted in the psychiatry ward, he will first undergo acute care unit or "ward 25," a close ward for observation. The patient usually stays there for one to two weeks.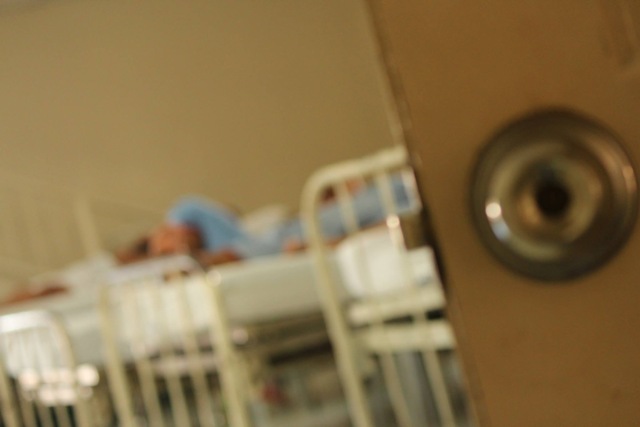 "When they say they are happy but you can't see that in their face, something must be wrong."
Patients in ward 25 are transferred to the open ward if they responded well to medicines. Officers and senior enlisted personnel are confined to "ward 23" while women and junior enlisted personnel are treated in "ward 24"
When the patient is already stable, his family can fetch him and bring him home during weekends. He will then be asked to return to the ward on Monday.
"Support must come from the support system. It not just from the nursing staff but from the families," Anastacio said.
A case conference is held before a PTSD patient can be discharged. During a case conference, the doctor presents the comprehensive history and test results of his patient.
The medical consultant then decides if the patient can be discharged from the ward.
AFP Medical Center chief officer Col. Edwin Leo Torrelavega said they have enough facilities to care for soldiers suffering from PTSD.
"But we cannot be compared with other institutions because we are a government hospital with limited resources" Torrelavega said.
"In the armed forces, we are trained to live within our means. We try our best to live within our means" he added.
The government allotted P1.358 billion for the AFP Medical Center this year. Of this amount, P1.012 billion was allotted to maintenance and other operating expenses while P345.28 million went to the personnel of the Quezon City-based hospital.
"We can give them their needs in a modest way, not extravagant, that's how we survive," Torrelavega said.
Anastacio said the psychiatry ward, which can accommodate up to 66 patients, only needs simple, additional equipment like ceiling fans.
Home-bound
Morales, who was admitted to the psychiatry ward last June, is expected to be discharged next month. He is now ready to resume his duties as a radioman and automatic rifleman of the 23rd Division Reconnaissance Company.
"I feel better now. I can now eat well. I can sleep well. I was able to rest," Morales said.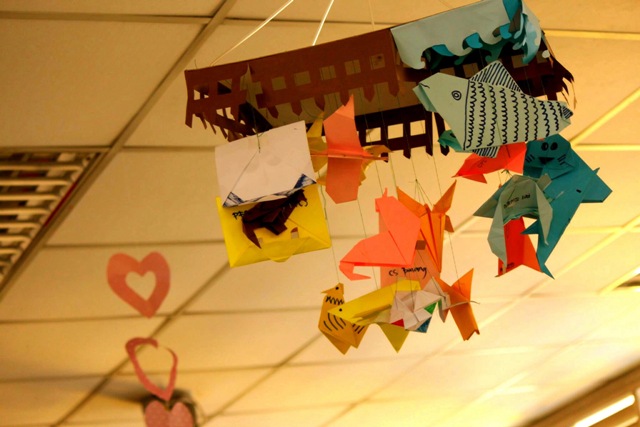 Support for the patients should come "not just from the nursing staff but from the families."
Morales' family and his passion for work motivated him to recover from PTSD.
"I wanted to get well so I can go back to my family and to my work. I only have to wait for a month," he said.
Despite his traumatic experience, the battle-scarred soldier is determined to return to the combat zone to fulfill the vow he made more than eight years ago.
"I'm ready for combat again. I already accepted the reality of the life I chose," Morales said. - with Alexis Romero