Sandigan nixes Bautista bid to junk P25 million graft rap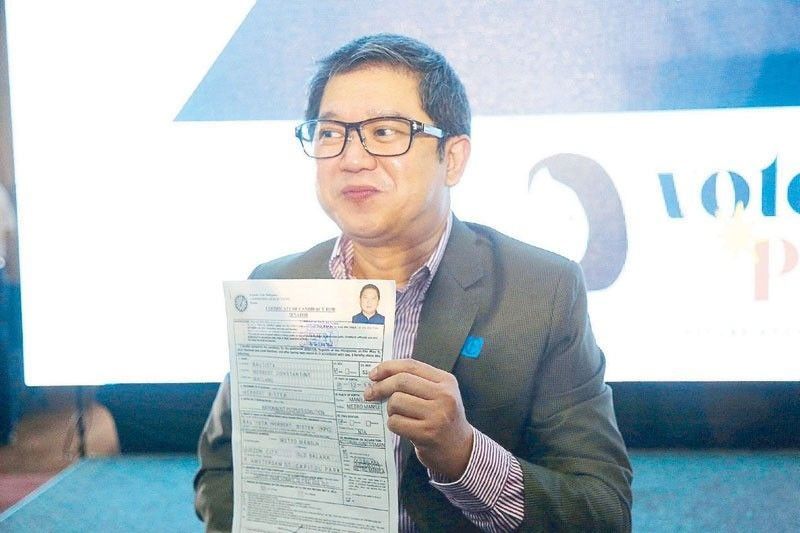 MANILA, Philippines — The Sandiganbayan has denied the bid of former Quezon City mayor Herbert Bautista to dismiss a graft case against him in connection with an allegedly anomalous solar power system and waterproofing project in 2019 amounting to P25.342 million.
In its 18-page resolution promulgated yesterday, the court's Third Division found no merit in Bautista's claim that the Office of the Ombudsman violated his constitutional right to a speedy disposition of the case against him.
Bautista is accused of violating Section 3 (e) of Republic Act 3019 or the Anti-Graft and Corrupt Practices Act.
"We find that a period of three years was a reasonable time to afford the investigating prosecutor the opportunity to carefully evaluate the complaint and its supporting documents," the Third Division said.
The court also cited the lockdowns imposed by the government at the height of the COVID pandemic, which could have also affected the investigation of the ombudsman.
The Third Division said the other claims Bautista raised – such as his lack of bad faith in approving the release of payment for the project and the lack of irregularities in the bidding and procurement process – are matters "best fitted for a full-blown trial."
The resolution was penned by Associate Justice Bernelito Fernandez with the concurrence of Associate Justice Ronald Moreno and Sandiganbayan Presiding Justice and Third Division chairperson Amparo Cabotaje-Tang.
Filed by the ombudsman on March 15, the case stemmed from the payment of P25.342 million to Cygnet Energy Power Asia Inc. for the installation of a solar power system and for waterproofing works at the city hall's Civic Center Building.
The ombudsman said Bautista approved the release of full payment to Cygnet despite the company's failure to apply for and secure a net metering system from Manila Electric Co., which was a prerequisite for the project.
The ombudsman said the payment was released based merely on an undated certificate of acceptance issued by Bautista's co-accused, former city administrator Aldrin Cuña.
The payment to Cygnet was approved by Bautista on June 27, 2019, three days before he stepped down from office after three terms as mayor.