Villager dead, 4 hurt in Lamitan gun attack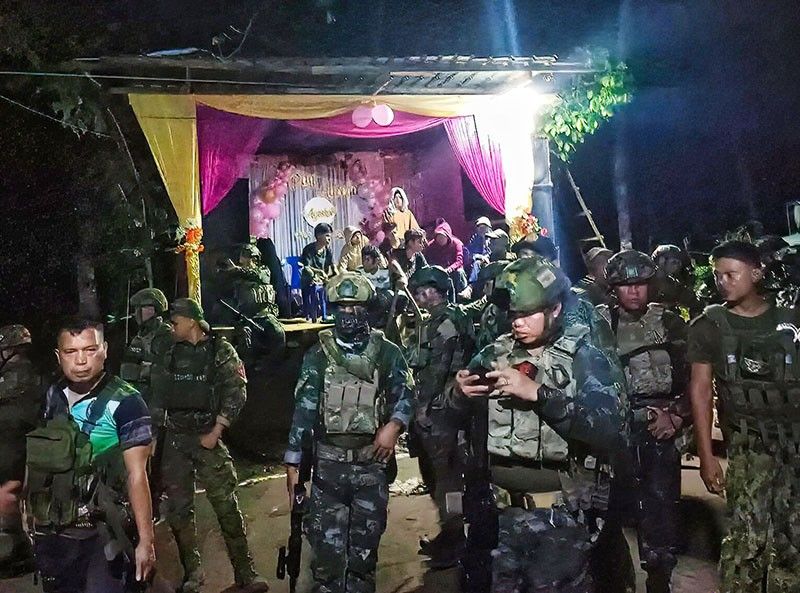 COTABATO CITY, Philippines — A guest in a traditional Yakan child baptismal rite was killed while five others, four of them minors, were badly hurt in a gun attack late Friday in an interior barangay in Lamitan City in Basilan.
Brig. Gen. Alex Nobleza, director of the Police Regional Office-Bangsamoro Autonomous Region, identified the fatality as Amilhassan Asbito, 56, a resident of Sitio Puno Ubag in Barangay Badjah in nearby Tipo-Tipo, Basilan.
Nobleza told reporters here Saturday witnesses have pointed to a certain Arman Misa as responsible for the attack in Barangay Bohe Bessey that also left five other guests to the religious event wounded.
Misa, carrying an M16 assault rifle, reportedly approached the venue of the baptismal activity and opened fire.
Asbito died on the spot from bullet wounds, the Lamitan CPS said in a report to Nobleza.
Five others, Arham Daang, 16, Nurhaina Anong, 12, Hasima Daang, 12, Salman Marquez, 14, and the 27-year-old Rahiya Alim were wounded in the incident, now confined in the Lamitan City District Hospital.
Personnel of the Lamitan City Police and volunteer community watchmen in Barangay Bohe Bessey are now cooperating in trying to locate Misa, who immediately fled after he shot the victims with an assault rifle.
Local officials said an old grudge between one of those in the event and Asbito possibly triggered the atrocity.