Number coding dry run starts
August 16, 2022 | 12:00am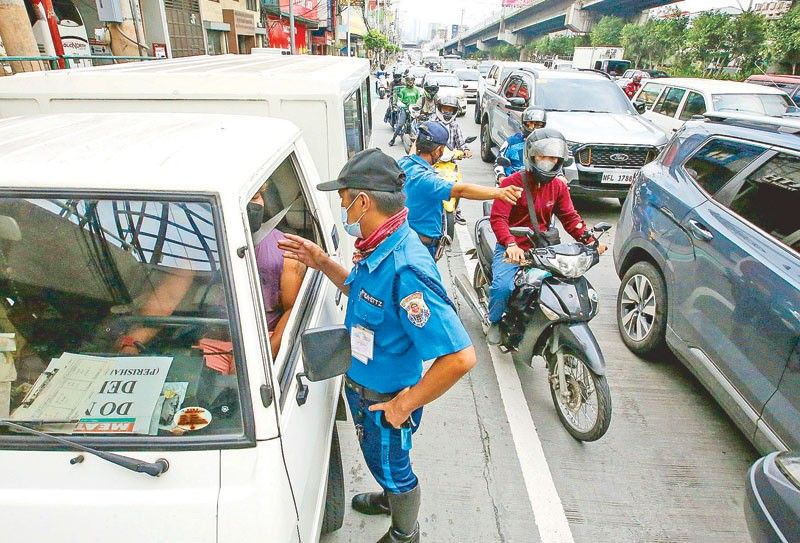 MANILA, Philippines — Nearly 1,600 motorists were reprimanded as the Metropolitan Manila Development Authority (MMDA) started yesterday the dry run of the expanded number coding scheme in the metropolis.
The MMDA resumed yesterday the implementation of the traffic reduction scheme ahead of the opening of face-to-face classes on Aug. 22.
A total of 1,588 motorists were pulled over for violating the number coding policy along EDSA and other major thoroughfares in Metro Manila.
The violators were not given citation tickets, but were reprimanded by traffic enforcers.
The MMDA said it would start arresting motorists and would issue violation tickets on the ground and through the non-contact apprehension policy after the trial run ends on Aug. 18.
Neomie Recio, director of the MMDA Traffic Engineering Center, said most of the violators of the number coding scheme were accosted along EDSA.
The Metro Manila Council, composed of mayors in the National Capital Region, had approved a resolution reimposing the Unified Vehicular Volume Reduction Program from 7 a.m. to 10 a.m. and from 5 p.m. to 8 p.m. on weekdays except holidays.
The number coding scheme is expected to reduce traffic volume by 20 percent during peak hours. It only covers private cars, according to the MMDA.
The agency said exempted from the traffic scheme are public utility vehicles, transport network vehicle services, garbage trucks, fuel trucks, marked government vehicles, trucks, ambulances, marked media vehicles as well as vehicles transporting essential goods.