Senate backs expansion of railways
August 11, 2022 | 12:00am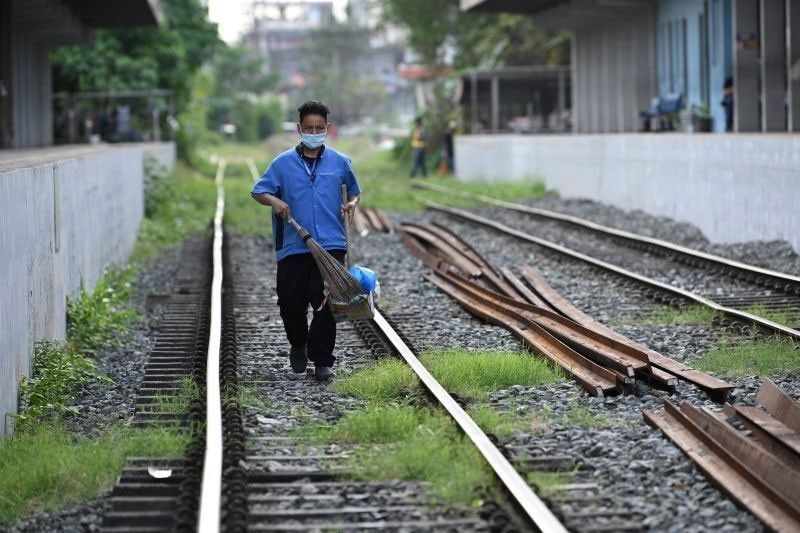 MANILA, Philippines — The Senate will assist the Marcos administration in expanding the country's railways, which lawmakers believe will speed up the transport of people and goods, lessen pollution as well as ensure long-term economic growth.
Senate Deputy Majority Leader Joseph Victor Ejercito on Tuesday delivered a privilege speech on the urgent need to invest in an efficient mass transport, particularly an extensive railway system, to promote long-term growth.
Ejercito said it was fortunate that President Marcos laid the tracks for the modernization of the country's railways in his first State of the Nation Address last month.
Marcos had vowed to finish pending railway projects to make transportation and infrastructure the backbone of the economy.
Citing data from the Philippine Statistics Authority, Ejercito said the population is projected to increase to 142 million by 2045 that would further cause congestion in major cities such as Metro Manila and Metro Cebu.
The economic hub in every railway station can strategically host industrial estates, commercial centers and food terminals that would also decongest the cities and create opportunities, according to Ejercito.
He said based on the latest Global Competitiveness Report, the Philippines ranked 102nd out of 141 countries, with a score of 41.5 out of 100 in terms of transport infrastructure.
Among the Asian countries, the Philippines received the lowest rated railway service with a score of 2.4, ranking 86th out of 101 countries globally.
He cited the potential of a "Luzon Growth Triangle" that would arise from a railway network connecting Subic, Manila and Batangas ports, and the economic boom in the south through the Mindanao railway network.
Sen. Grace Poe, who chairs the Senate public services committee, cited the recent move of the government to suspend negotiations with Chinese firms, which were supposed to finance rail projects, due to concerns that their costs and credit terms were high.
"It's not just about the construction of railways. We need to bridge our regions in a way that will not unduly burden the taxpayers," she said.
Poe said the Senate recently passed the Public Service Act, which allowed investments in the railway sector.
"Hopefully, this will give us more options and bidders that would want to come in. Let us use this to mitigate the fiscal burdens of new trains," Poe said. – Cecille Suerte Felipe