Walden Bello released on bail
August 10, 2022 | 12:00am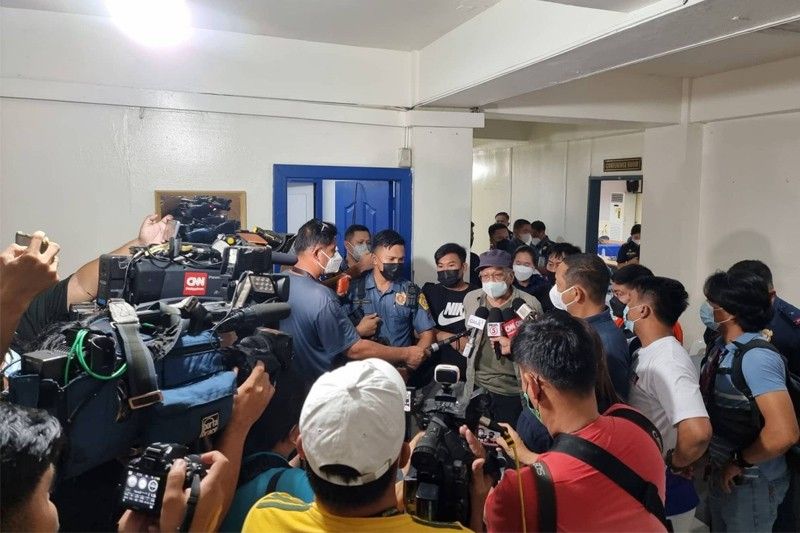 MANILA, Philippines — Former vice presidential candidate and Laban ng Masa chairman Walden Bello was released from police custody after he posted bail on charges of cyberlibel.
Maj. Wennie Ann Cale, spokesperson for the Quezon City Police District, said Bello was released from the QCPD headquarters at Camp Karingal at around 5:10 p.m.
Cale said Bello's lawyers posted a bail bond of P96,000 as stated in the warrant of arrest issued by the Davao Regional Trial Court Branch 10 for violation of Republic Act 10175 or the Cybercrime Prevention Act.
Bello, former Anakbayan representative, is facing two counts of cyberlibel filed by former Davao City information officer Jefry Tupas.
In an interview with reporters, Bello reiterated that Vice President Sara Duterte is behind the "political harassment" against him.
He added that the filing of charges by Duterte's camp is "unjust" and "without a good reason."
Bello said Duterte used her former press information officer against him after he accused Tupas of involvement in the illegal drug trade.
Tupas, now head of the Office of the Vice President's media and public relations division, has yet to issue a statement on the matter.
Sara: Stop obsessing over me
Duterte yesterday hit back at Bello, who linked her to the cyberlibel case filed against him.
"Instead of deflecting blame, playing the victim of an imaginary case of political persecution, and dragging me into his legal woes, I suggest that Mr. Bello be reminded of the fact that a civilized and democratic society does not respect hubris," Duterte said in a statement.
"The right to freedom of speech and expression does not protect anyone from defiling the name and reputation of others," she added.
Bello, she said, "should focus on salvaging what remains of his dignity and self-respect, I am asking him to stop obsessing over me – and stop blaming me for his fall from grace."