Woman nabbed for fake vax cards
January 27, 2022 | 12:00am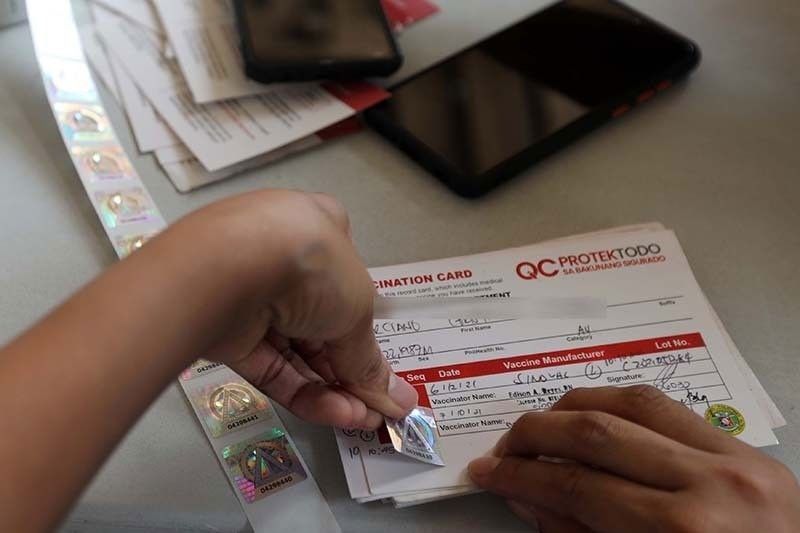 MANILA, Philippines — A woman was arrested yesterday for allegedly selling counterfeit COVID-19 vaccination cards in Quezon City.
Huwela Gabrido was apprehended in an entrapment operation along Cambridge street in Barangay E. Rodriguez, Cubao, Quezon City police station 7 commander Lt. Col. Elizabeth Jasmin said in a report.
Police said Gabrido had been under surveillance for a week after an informant tipped them off about her illegal activities.
Probers said Gabrido had been offering people fake vaccination cards, which she could produce in three days for P10,000 a piece and P15,000 if the customer wanted it in one day.
The suspect yielded a forged vaccination card and a logbook.
Gabrido is being held on charges of falsification of public documents and violating Republic Act 11525 or the COVID-19 Vaccination Act.
Quezon City Mayor Joy Belmonte had warned people against selling and using fake vaccination cards.
"Those people are putting the lives of other residents at risk," Belmonte said.