PNP vaccination rate nears 100%
December 6, 2021 | 12:00am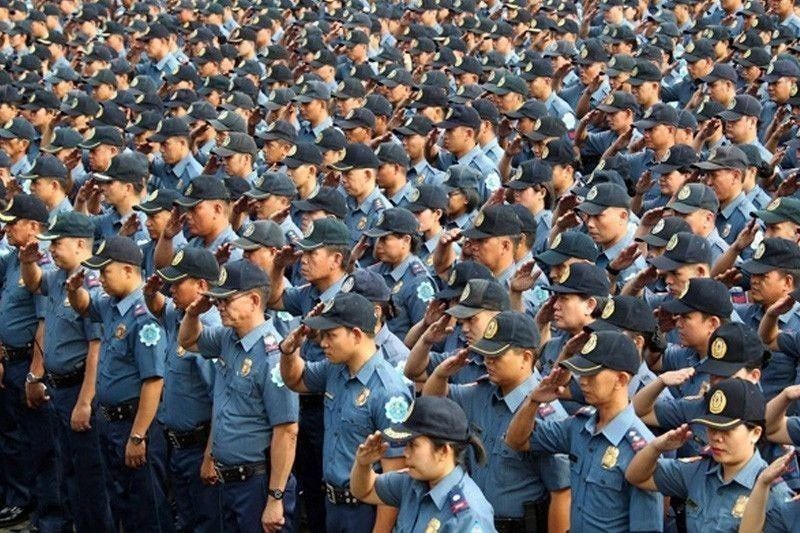 MANILA, Philippines — Only less than one percent of personnel of the Philippine National Police have yet to be vaccinated against COVID-19, the PNP reported yesterday.
As of Dec. 5, only 965 or 0.43 percent of the 222,000-strong PNP remain unvaccinated, nearing its inoculation target of 100 percent.
The PNP said these police officers refused to get vaccinated "without offering any valid justifications."
The PNP said 865 members of the police organization have yet to receive COVID-19 vaccines due to valid reasons such as allergic reactions and underlying medical conditions.
"Slowly, we are seeing that there is a narrowing of the gap between the inoculated and unvaccinated personnel," PNP chief Gen. Dionardo Carlos said in a statement.
"We hope to convince every member of the police force to get vaccinated to protect themselves and their family from the virus,"he added.
Aside from the benefits of the vaccine, Carlos said the PNP would also like to avoid the possibility of prohibiting unvaccinated police officers from reporting to duty, in line with the resolution of the Inter-Agency Task Force for the Management of Emering Infectious Diseases on the "no vax, no work" policy.
Last week, booster shots were administered to medical frontliners of the PNP.
Meanwhile, about 94 percent of inmates in Bureau of Jail Management and Penology (BJMP) facilities nationwide have received at least one dose of COVID-19 vaccines.
BJMP spokesman Xavier Solda said 119,070 of 125,589 inmates have received their first dose and 95,813 have been fully vaccinated.
As of yesterday, the BJMP had recorded only one active case of COVID-19.
"As previously mentioned by BJMP chief Allan Iral, we are optimistic that all inmates would be inoculated before the end of the year," Solda told reporters.
Solda refused to identify which BJMP facility was housing the lone active case of COVID-19, but he said it has been eight days since jails have recorded new infections among inmates.
Since March, the BJMP has recorded a total of 4,672 COVID cases with 50 deaths.
"Despite the significant improvements in our COVID-19 management, we will continue implementing strict health and security protocols in jails," Solda said.
The BJMP is prepared in case the government allows the resumption of jail visits, he said.
Solda said guidelines would be enforced, including a one-hour and one family member-cap per visit.