Day 2: No rush in COC filing
October 3, 2021 | 12:00am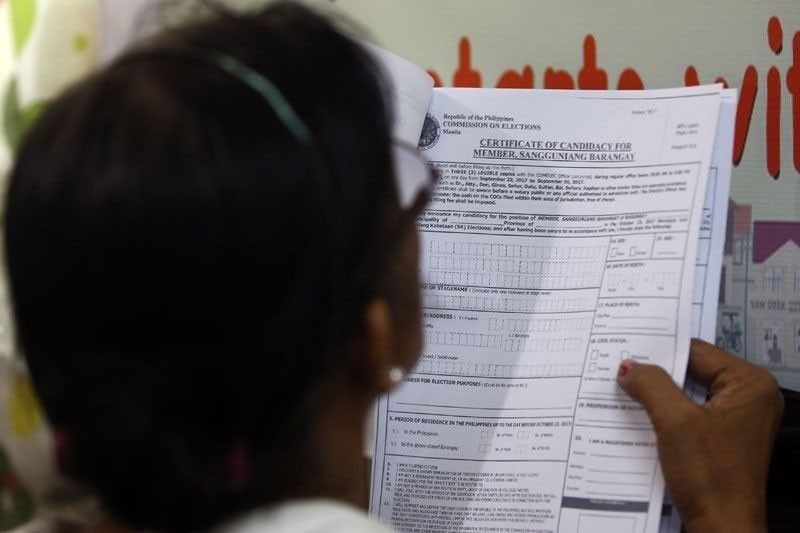 MANILA, Philippines — Many candidates appeared to be in no rush to file their certificate of candidacy (COC) on the second day of the weeklong political exercise.
Cebu City north district election officer Chauncey Boholst said no one filed a COC in the city yesterday.
Boholst said the Commission on Elections (Comelec) office received only one COC, from a candidate for councilor, on Friday.
He said they expect the candidates to flock to the Comelec on the last day of COC filing.
Former Cebu City mayor Tomas Osmeña said there is no need to hurry as long as candidates beat the deadline.
In Pangasinan, election officer Marino Salas said only one aspirant for board member filed a COC yesterday.
Salas said some candidates rely on feng shui in deciding when to file their COC.
Many candidates are seen to file their COC on the last day, which falls on Oct. 8 as eight is considered lucky.
In Leyte, election supervisor Sabino Mejarito said only three candidates filed their COC, including Reps. Vicente Veloso of the third district and Lolita Javier of the second district, who are seeking reelection.
Baguio City Mayor Benjamin Magalong has yet to file his COC even as he confirmed on Friday that he is seeking reelection and not a national post. – Ruth Malinao/The Freeman, Miriam Desacada, Artemio Dumlao