Quezon City offers free testing for frontline workers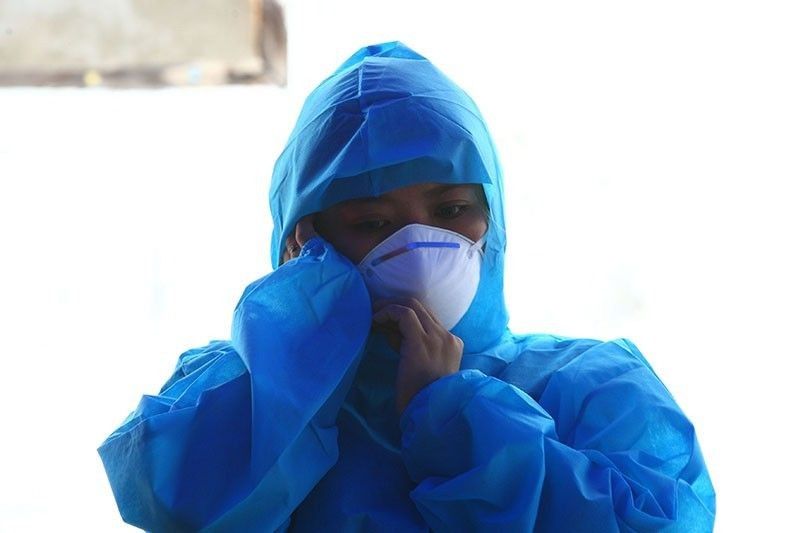 MANILA, Philippines — The Quezon City government has launched a free and expanded testing program for workers in frontline and essential agencies, offices and businesses as part of its efforts to contain the spread of COVID-19 in workplaces.
"We want to make sure that our frontliners and essential workers are safe in their respective places of work. We have to be proactive to contain any upsurge of cases, and one way to do that is to offer them free swab testing on a regular basis regardless of whether they are exhibiting symptoms or not," Mayor Joy Belmonte said.
"Through widespread testing, we're also assured that they are not carriers of the virus and won't be posing health risks to their families and the community at large," she added.
The City Epidemiology and Surveillance Unit (CESU) started conducting tests in workplaces under the local government's I.W.A.S. (Industry-Wide Active Surveillance) sa COVID-19 program.
The program covers factories, call centers, wet and dry markets, private companies, project-based workers and government agencies.
"As of July 28, we have already tested thousands of individuals in 29 agencies and businesses. We test extensively in one workplace per day. To date, a total of 4,932 individuals have been tested via RT-PCR, of which 4,538 tested negative and 199 turned out positive," CESU chief Rolando Cruz said.
All positive cases were immediately brought to the city's HOPE quarantine facilities for isolation and treatment.
"There was an instance when the city issued a temporary closure order of a business where a significant number of employees tested positive. Active case finding is our way of containing the virus faster," Cruz said.
The city government also regularly conducts routine swabbing of frontline local government workers, including members of the Quezon City Police District. Last week, 82 police officers assigned at the QCPD Station 3 tested positive for COVID-19.
According to the city government, 33 positive cases were also detected following routine tests conducted among personnel from the QCPD Stations 7, 8, 9, 10 and 11.
Some of the remaining police stations are scheduled for swab testing in the coming week.
Managers or administrators of frontline agencies or businesses may coordinate with CESU to schedule their free testing.