7 Delta cases reported in Pasig Tupas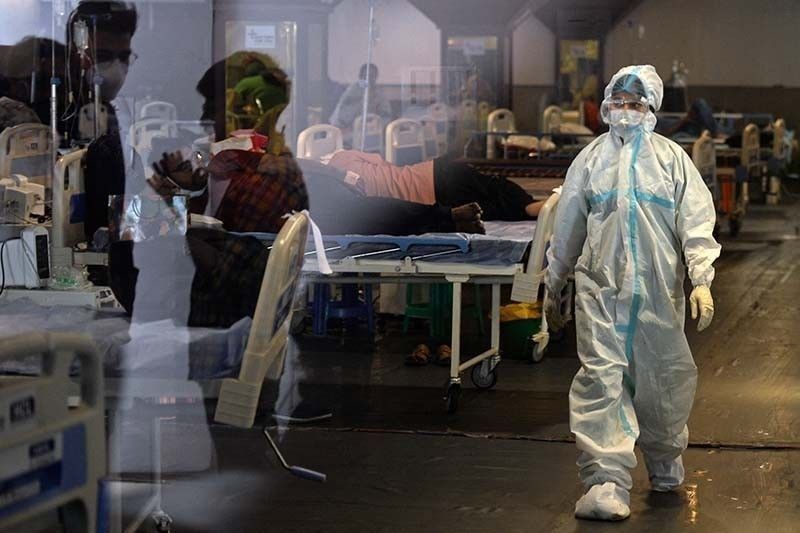 12 fully vaccinated get virus
MANILA, Philippines — Pasig has seven cases of the highly infectious COVID-19 Delta variant, Mayor Vico Sotto reported on Thursday.
Sotto said two of the cases remain active while the other five have recovered from the virus, based on the result of their swab tests.
The two who are still infected with the Delta variant are recuperating at the city's centralized quarantine facility.
"Their close contacts have been traced, tested and are now under quarantine," Sotto said in a Facebook post.
There are at least 374 active cases in Pasig.
With the confirmation of Delta variant cases in the city, Sotto urged people to be extra cautious and go out of their homes only when necessary.
"Kung hindi po importante ang event, ipagpaliban muna ito o bawasan ang bilang ng tao (If the event is not important, postpone it or reduce the number of people attending)," he said.
Sotto also decided to limit his activities such as street lighting ceremonies to avoid mass gatherings.
"Kinukulang na minsan sa social distancing. Mamaya ako pa ang maging super spreader (Social distancing is sometimes not observed. I might become the super spreader)," he said.
Twelve people from Mandaluyong who are fully vaccinated against COVID-19 were still infected with the virus, the city government said yesterday.
The 12 were among the 36 new cases reported on Thursday, according to Mayor Carmelita Abalos. The others had their first dose of COVID-19 jabs while 20 are unvaccinated.
There are a total of 199 active cases in Mandaluyong.
The good news is that the vaccines acquired by the national government are effective as the 12 who were infected are asymptomatic, city public information officer Jimmy Isidro said.
Isidro said the data shows that people who are fully vaccinated are protected from being severely ill with COVID-19.
"If you are vaccinated, you won't end up in the intensive care unit," he said in a phone interview.
The situation is different with those who are unvaccinated as they are experiencing mild symptoms.
The four who are still waiting for the second dose also have slight symptoms while recuperating.
At least 185,260 residents and workers in Mandaluyong are fully vaccinated while 245,458 have received their first dose.