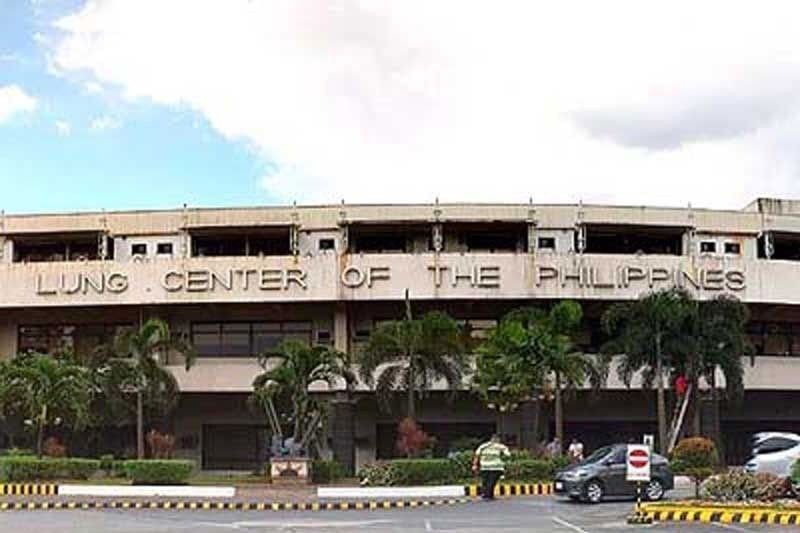 This undated photo shows the Lung Center of the Philippines in Quezon City.
Lung Center of the Philippines
PRC sets up 9 field hospitals at Lung Center
MANILA, Philippines — The Philippine Red Cross (PRC) has set up nine emergency field hospitals at the Lung Center of the Philippines compound in Quezon City amid the soaring number of COVID-19 cases.
"So those who tested positive for the virus and need hospital admission have access to doctors, nurses, X-ray, CT scan, laboratories, and other medical facilities," PRC chairman and Sen. Richard Gordon said in a statement.
The field hospitals serve as extension facilities for the Lung Center to address the increasing demand for COVID-19 beds in Metro Manila, Gordon said.
These will be manned by PRC staff and will be operated by the Philippine Medical Association and Philippine Nurses Association.
Gordon said nine schools in Metro Manila would also serve as isolation facilities amid a shortage of COVID-19 hospital beds in the region.
Among the schools that offered their facilities are the Makati Science High School, Villamor Airbase Elementary School in Pasay, P. Manalo Elementary School in Mandaluyong, Sto. Rosario Elementary School in Pateros, Tala Elementary School in Caloocan, De La Salle College of Saint Benilde and Adamson University in Manila.
The isolation centers at the Ateneo de Manila University and University of the Philippines in Diliman are now operational, the PRC said.
Gordon said the PRC is also looking at other schools in Central and Southern Luzon to serve as quarantine facilities.
"The general objective is to remove the asymptomatic spreader from the household or those families living with grandparents and children to prevent them from spreading the virus," Gordon said.