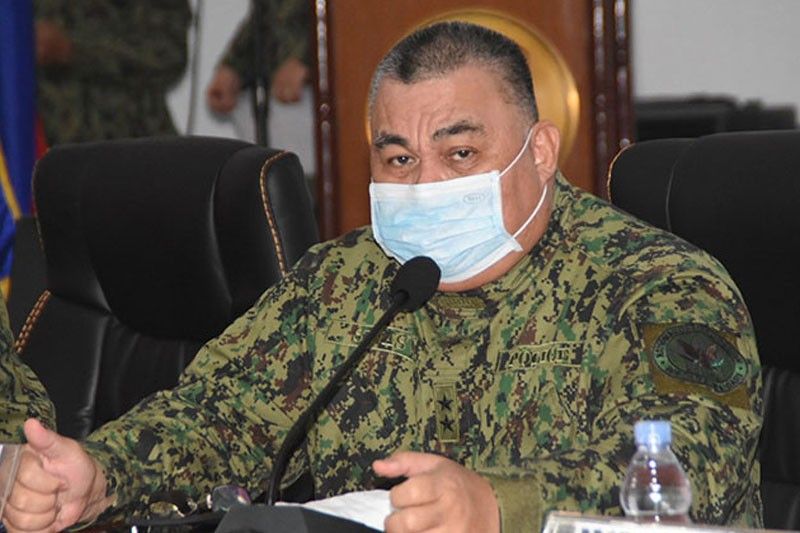 PNP chief Gen. Debold Sinas led the launching of the project at Camp Crame, which coincided with World Obesity Day.
Interaksyon/Photo from PIO NCRO via Facebook
Sinas launches weight loss program for cops
MANILA, Philippines — The Philippine National Police (PNP) yesterday launched a weight loss program dubbed "Chubby Anonymous" to help around 300 obese police officers lose weight.
PNP chief Gen. Debold Sinas led the launching of the project at Camp Crame, which coincided with World Obesity Day.
Sinas urged the participants to take the program seriously as their goal is not only to improve the PNP's image but also to ensure they have a healthy lifestyle.
Sinas joined the police officers in an exercise routine to the tune of Voltes 5, his favorite Japanese anime.
He initiated the program after he saw some overweight police officers during a recent activity.
Citing PNP records, Sinas said almost 1,000 PNP members assigned in Metro Manila are overweight.
While he will not relieve overweight policemen from their posts, Sinas said they would not be promoted if they would not lose weight.
"One of them is requesting to be promoted to star rank. Sabi ko as long as I am your chief PNP I will not promote you until maging visible 'yung pagka impis mo," he said.
Sinas has lost 55 pounds in the last six months.
He said he currently weighs 247 pounds, just 32 pounds short of his ideal weight of 215 pounds.
"For the last six months 55 pounds na nawala. Hindi ba halata?" Sinas told reporters on the sidelines of the inauguration of the PNP Internal Affairs Service building at Camp Crame.
He urged overweight police officers not to be ashamed of themselves for being fat for as long as they are honest in their profession.
"Hindi ibig sabihin mataba ka ay mahihiya ka. Be proud of youself kung wala ka naman ginagawang masama," he said.
Sinas has been following a strict diet regimen before he took leadership of the PNP in November last year.
He said he is happy with his current body frame and is no longer interested in reaching his ideal weight.
"Ayaw ko na rin yun kasi payat na payat na ako," he said.
Sinas, 55, will retire from the police service in May.
Under the program, the police officers will undergo exercise drills every Tuesday and Thursday at around 3 p.m. and Saturday at 8 a.m.
They will also receive diet pills approved by PNP doctors to help them reduce weight.