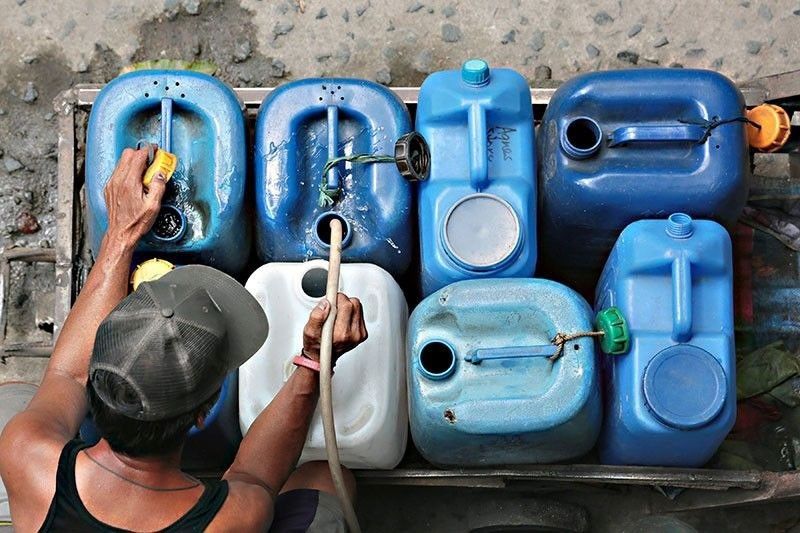 The water service interruptions will be from 9 p.m. to 6 a.m.
Michael Varcas, file
Water service interruptions set in Manila, Makati
MANILA, Philippines — At least 94 barangays in the cities of Manila and Makati will be affected by a water service interruption today and tomorrow, Manila Water announced yesterday.
The water service interruptions will be from 9 p.m. to 6 a.m.
The concessionaire said valve installation at the Lambingan Bridge in Sta. Ana, Manila would affect the water supply for 58,000 households as well as commercial and business establishments.
The affected barangays in Makati are Kasilawan, Olympia, Poblacion, Valenzuela, Tejeros, Singkamas, Carmona, Sta. Cruz, Pio del Pilar, La Paz, San Antonio, Bangkal, Bel-Air and San Lorenzo.
Manila Water advised residents of these barangays to store enough water during the interruption period.
After service is restored, customers should allow a few minutes for flushing before using the water from their taps.
MWSS probes Maynilad
Meanwhile, the Metropolitan Waterworks and Sewerage System (MWSS) is set to investigate Maynilad Water Services Inc. for the service interruptions last week.
The MWSS Regulatory Office has ordered Maynilad to explain after customers experienced 12 to 16 hours of water service interruption.
MWSS chief regulator Patrick Ty said the west zone concessionaire is expected to submit its answer this week.
Maynilad has implemented rotational water service interruptions affecting at least one million people or 70 percent of its customer base.
These interruptions were caused by the reduced water production in Maynilad's treatment plants due turbid water from Ipo Dam following the onslaught of Typhoon Ulysses.
Sought for comment, Maynilad said it would respond to the MWSS order.
The company said water production of its treatment plants has stabilized at 2,000 million liters per day, as turbidity in the raw water coming from Ipo Dam remains steady at below 300 nephelometric units.