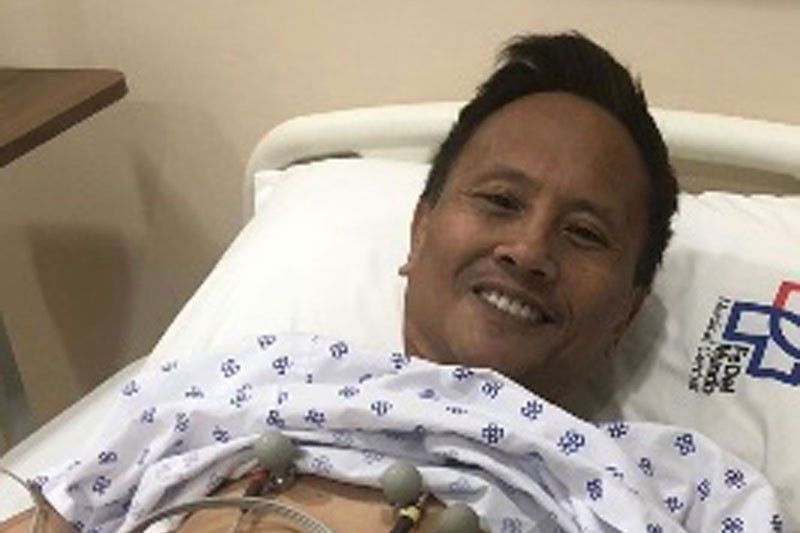 Howie Severino was accosted by law enforcers for alleged failure to wear a face mask.
Howie Severino via GMA
Journalist accosted for quarantine breach
MANILA, Philippines — Nearly 1,000 individuals, including journalist and COVID-19 survivor Howie Severino, were rounded up in Quezon City yesterday for allegedly violating quarantine protocols being enforced to curb the spread of the coronavirus disease 2019.
Severino was accosted by law enforcers for alleged failure to wear a face mask.
He said he was with two other cyclists when they decided to stop in front of a bike shop along Mother Ignacia Avenue.
"We bought drinks at a nearby store and consumed these after pulling down our masks below the mouth because we have not learned to drink yet with masks on," Severino said in a Facebook post following his arrest.
Severino said he just finished his drink when the law enforcers in three vehicles arrived and accosted them.
The journalist was brought to the Amoranto Sports Complex in Barangay Diliman along with the other violators of minimum health standards.
Severino said he explained to city hall employees that he has completely recovered from COVID-19 and tested negative three times for the virus.
He pointed out that he has been strictly following safety protocols.
Ranulfo Ludovica, who heads the city government's Task Force Disiplina, said the violators were nabbed for disregarding physical distancing rules and non-wearing of face masks in public places.
The violators underwent a seminar on COVID-19 guidelines before they were sent home.
PDEA goes on lockdown
Meanwhile, the Philippine Drug Enforcement Agency's central office in Barangay Pinyahan, Quezon City was placed on lockdown yesterday as PDEA employees underwent rapid testing for COVID-19.
The lockdown, which will end at around 1 p.m. today, was implemented to allow the agency to test around 400 officers and personnel.
PDEA spokesman Derrick Carreon said none of the personnel at the main office have tested positive for the virus.
Carreon said he has no information if there were agents from regional offices who contracted the disease.