Construction of EDSA bike lanes starts today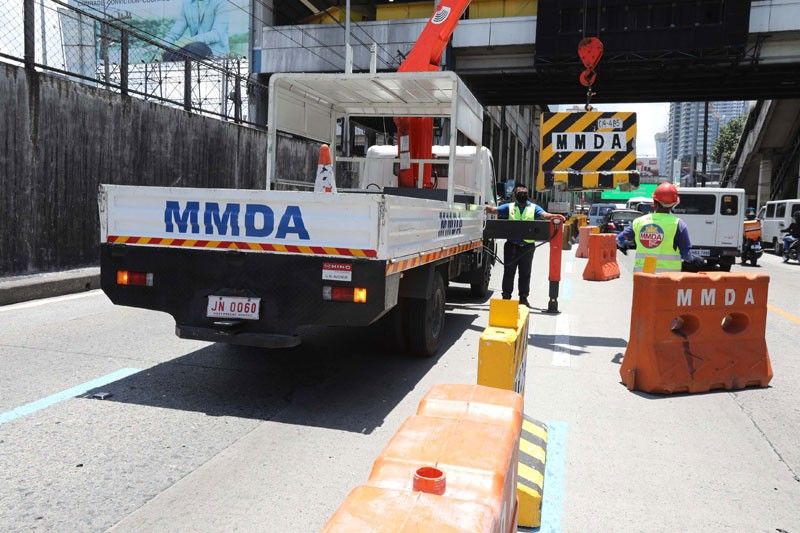 MANILA, Philippines — The construction of protected bicycle lanes along EDSA will start today, the Department of Transportation (DOTr) said yesterday.
The DOTr said it has come to an agreement with the Metro Manila Development Authority (MMDA) to start the construction following a meeting between Secretary Arthur Tugade and MMDA chairman Danny Lim.
Neither the DOTr nor the MMDA stated the completion date for the project.
The protected bike lanes will be constructed on the roads and not on sidewalks, as more people are shifting to this mode of transport given the lack of available public transportation.
"Our goal is to move people while making sure of their safety," Tugade said.
According to the DOTr, the MMDA plans to provide at least 1.5 meters of space for bikers, with the project to be done in two phases.
MoveAsOne coalition, a group of 130 organizations advocating for sustainable public transportation, earlier said a safe dedicated bicycle lane would be of great benefit to frontliners and essential workers, many of whom have resorted to cycling amidst the shortage of public transportation.
The group opposed a previous MMDA proposal involving a bike lane width of only one meter or even narrower, saying it would be dangerous for cyclists.
It said that bike lanes must be made wider and set up away from sidewalks to ensure the safety of cyclists and pedestrians.
MoveAsOne said the Netherlands Design Manual for Bicycle Traffic requires a bike lane width of two meters, while the Indonesian Public Works standards stipulate a minimum bike lane width of 1.5 to 1.75 meters.
"Because of the lack of public transportation, many Filipinos have now turned to cycling, but face greater risks of collisions with motor vehicles without protected bike lanes," it said. Ghio Ong