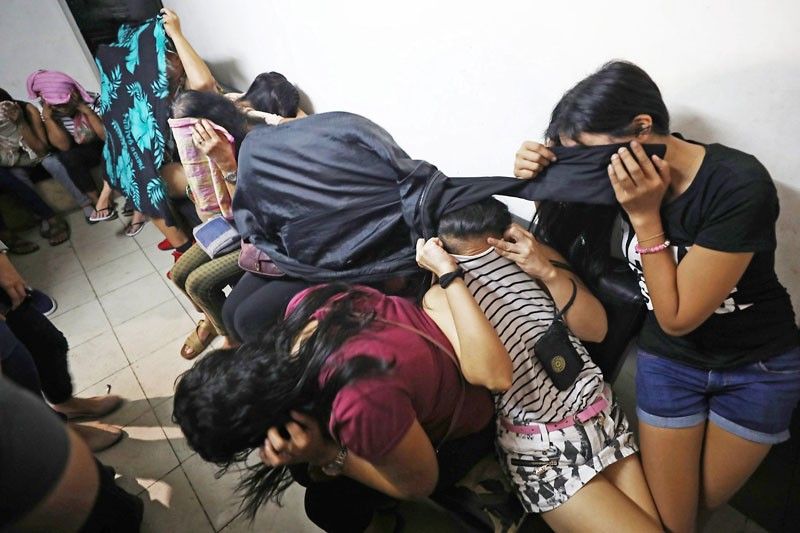 Nineteen women, including two senior citizens, are brought to the Manila Police District after they were rescued from a prostitution den in Sta. Cruz on Sunday night.
Miguel De Guzman
30 women rescued from sex dens
MANILA, Philippines — Thirty women were rescued and three alleged pimps were arrested by police from prostitution dens in Caloocan City on Sunday.
Flor Ramirez, Rosita Arevalo and Leo Villanueva were nabbed for allegedly operating prostitution rings in the guise of karaoke bars.
Charges of human trafficking would be filed against them, police said.
Police said they launched "Oplan Magdalena" after receiving information that women were forced to have sex with their clients for a fee.
In Manila, 19 women, including two senior citizens, were rescued by authorities from a sex den in Sta. Cruz.
In Quezon City, a spa allegedly offering sexual services was raided by police.
Four women and five men, who work as massage therapists, were rescued during the raid on the spa along E. Rodriguez in Barangay New Manila.
A policeman who posed as a customer confirmed that "extra service" was being offered by the spa.