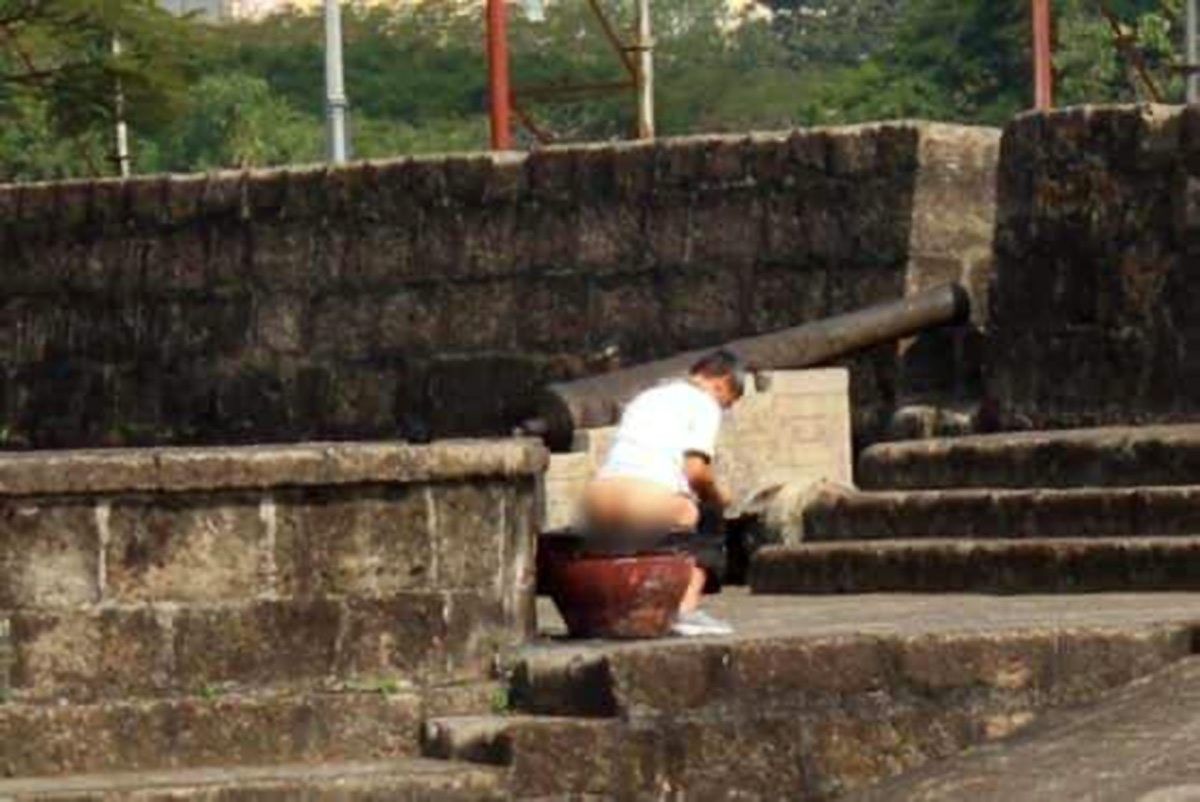 A foreigner defecates into a flowerpot at the Baluarte de Dilao.
Dos Alvarados Facebook photo
Foreigner hunted for defecating in Intramuros
Rey Galupo
(The Philippine Star) - January 27, 2020 - 12:00am
MANILA, Philippines — Disturbing photographs of a foreigner defecating at Baluarte de Dilao – part of the historic walls of Intramuros – went viral on social media yesterday and prompted Manila Mayor Isko Moreno to order a hunt for the public offender.
The picture of the elderly man sitting on a large flowerpot and defecating was posted on the Historia Manila Facebook page by a certain Dos Alvarados at 11:09 a.m.
Within an hour, the image had been viral with over 9,000 hits and shared more than 2,300 times.
Netizens called on the city government to act and "teach the man a lesson for desecrating" Intramuros, which was declared a National Cultural Treasure by the National Museum in 2018.
In his post, the uploader said the foreigner had cleaned himself up with his bare hands.
Visibly disgusted over the incident, Moreno called Manila Police District-Special Mayor's Reaction Team chief Major Rosalino Ibay Jr. and ordered him to locate the tourist and arrest him. Ibay said all efforts were being done to locate the man as well as verify the authenticity of the photograph to make sure it is not a hoax.