Beauty queen, detained at NAIA, seeks justice
October 20, 2019 | 12:00am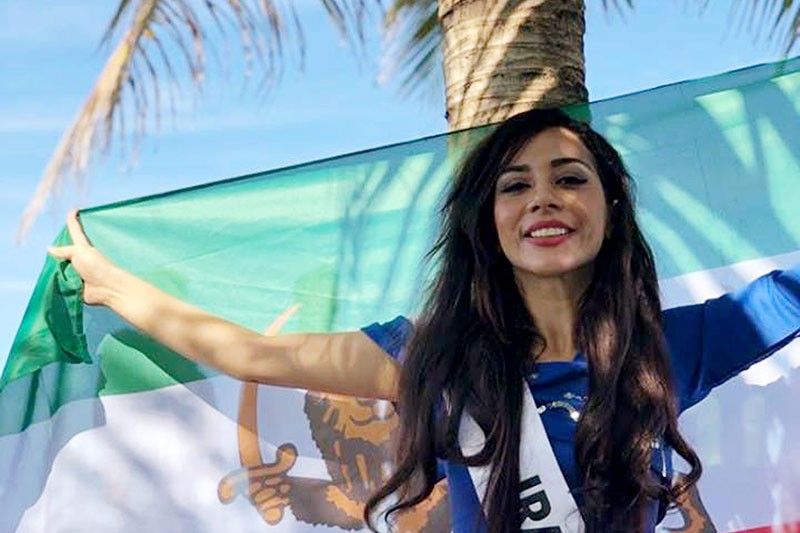 MANILA, Philippines — A Miss Intercontinental 2018 finalist is crying for justice after she was held at the Ninoy Aquino International Airport (NAIA) since Thursday on what she said were false charges.
Bahareh Zare Bahari, who was Iran's representative in the Miss Intercontinental 2018 pageant held in Manila, said the Bureau of Immigration (BI) is set to deport her tomorrow after the Iranian government made "a fake case" against her.
Bahareh said she is studying dentistry in the Philippines and is on her last year. While her pageant profile stated she was 21 when she joined, the BI reported she was 31.
She said she fears the Iranian government will kill her as soon as she is deported because she violated certain traditions such as joining pageants and speaking out for women's welfare.
"The Iran regime… tried its best to deport me nine months ago, but I was successful. Now, they make a fake case in Iran. The Iran Interpol reported to the Philippines, ask them to deport me to Iran," Bahareh told The STAR.
She said that joining beauty pageants is forbidden in Iran and being a political activist would merit a severe punishment.
"I am against our government. The Iran government is a terrorist. I always try to (give a) voice (to) my people on media," she said.
On her profile, Bahareh said she decided to "leave Iran and start a new life" because Iranian society is much too limited for women.
Bahareh also said she was wondering why she was not intercepted by the BI before – she has been in and out of the country since 2014 and even extended her visa last Sept. 9.
The BI said on Friday that immigration officers intercepted Bahareh after they found out she was the subject of an Interpol notice, based on its database.
The BI also said its records show she faced an assault and battery case in Dagupan, Pangasinan.
Bahareh denied the BI's allegation, saying she was not charged in Dagupan. She said she was cleared in an estafa case in Baguio, which stemmed from $3,000 she lent an Iranian couple.
The Philippines' Karen Gallman was crowned Miss Intercontinental 2018 last January.