20 dead as truck falls down ravine in South Cotabato
September 17, 2019 | 4:12pm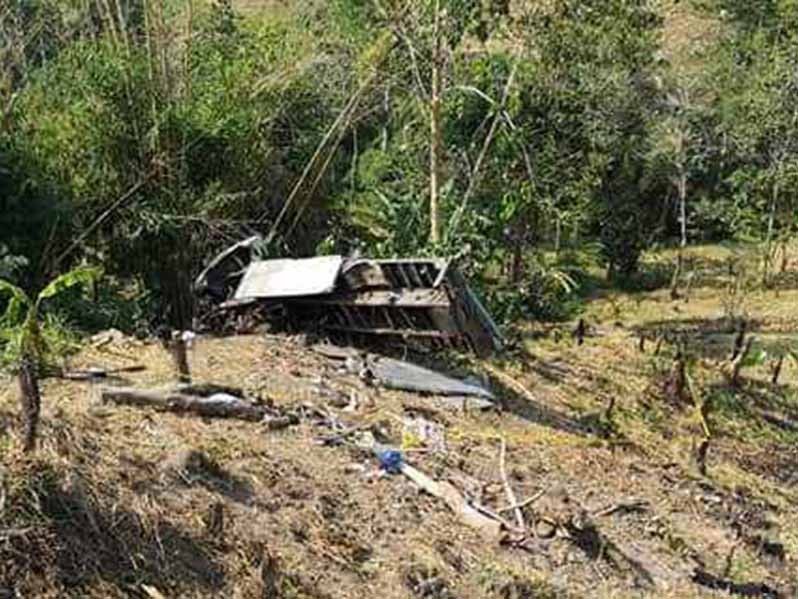 COTABATO CITY, Philippines — A truck fell down a ravine in T'Boli town in South Cotabato province on Tuesday, leaving 20 people dead.
Mayor Dibu Tuan confirmed the number of fatalities in the accident that also left 12 others injured.
"The truck was full of passengers from a family gathering in a resort in General Santos City," Tuan told reporters.
The victims were in an Isuzu six-wheeler truck that plunged into a ravine when its brakes malfunctioned and the driver lost control of the vehicle. They were maneuvering down a curve in a secluded stretch of road in Barangay Lam Salome, T'boli when the accident happened.
Fifteen of the victims, among them children, died on the spot.
Five others were declared dead on arrival at the Upper Valley Hospital in nearby Surallah town, also in South Cotabato.
The South Cotabato provincial disaster risk reduction and management council confirmed the incident, saying it is the worst ever in the history of T'boli town.
Rolly Doane Cuenca Aquino, a senior official of the Provincial Disaster Risk Reduction and Management Council, said the panel will attend to the needs of the families of those who died.
Police said the truck was en route to the town proper of T'boli when it wiggled uncontrollably and plunged into a 30-foot ravine along the road traversing mountain ranges in Barangay Lam Salome.