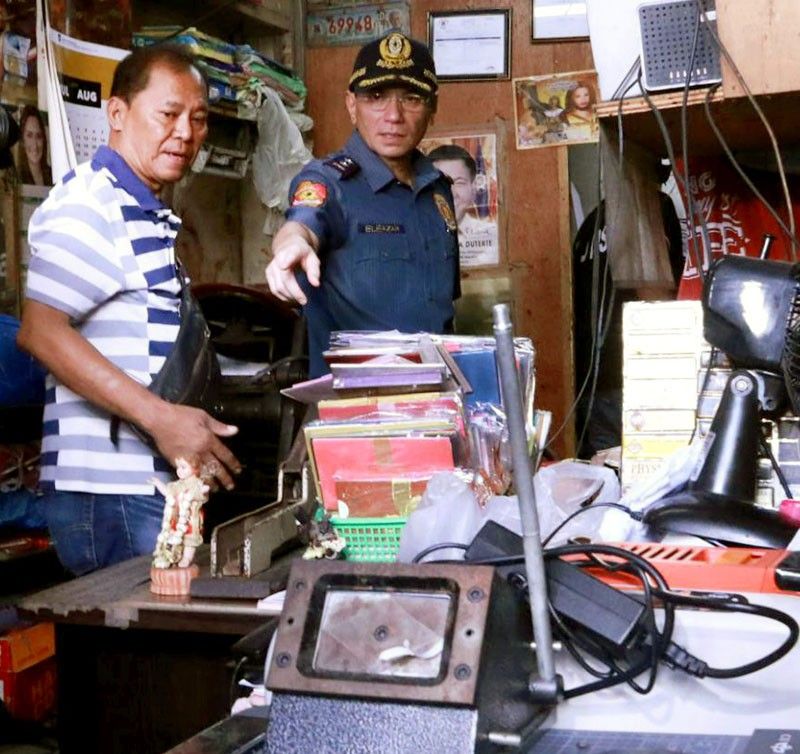 Maj. Gen. Guillermo Eleazar talks to one of 22 persons arrested during yesterday's raid on shops along Rizal Avenue suspected of manufacturing forged documents.
Edd Gumban
22 nabbed for fake documents in Manila
MANILA, Philippines — At least 22 persons were arrested in a raid on shops producing forged documents along Rizal Avenue in Manila yesterday.
Those arrested were allegedly involving in the printing, manufacture, distribution and possession of fake Land Transportation Office forms, documents, plates and stickers, said Maj. Gen. Guillermo Eleazar, National Capital Region Police Ofice director.
"What they are doing is tantamount to economic sabotage," he said in an interview.
Lt. Col. Rogarth Campo, chief of the NCRPO's regional special operations unit, staged simultaneous raids on the shops on the strength of search warrants from three Manila judges.
Aside from the fake documents, Campo said they also confiscated identification cards, computers and dry seal stamps.
Informants said the shops are the sources of fake school credentials and college diplomas, according to Eleazar.
He ordered the filing of appropriate charges against the suspects before the Manila prosecutor's office.