2 caught with P1-M party drugs in Taguig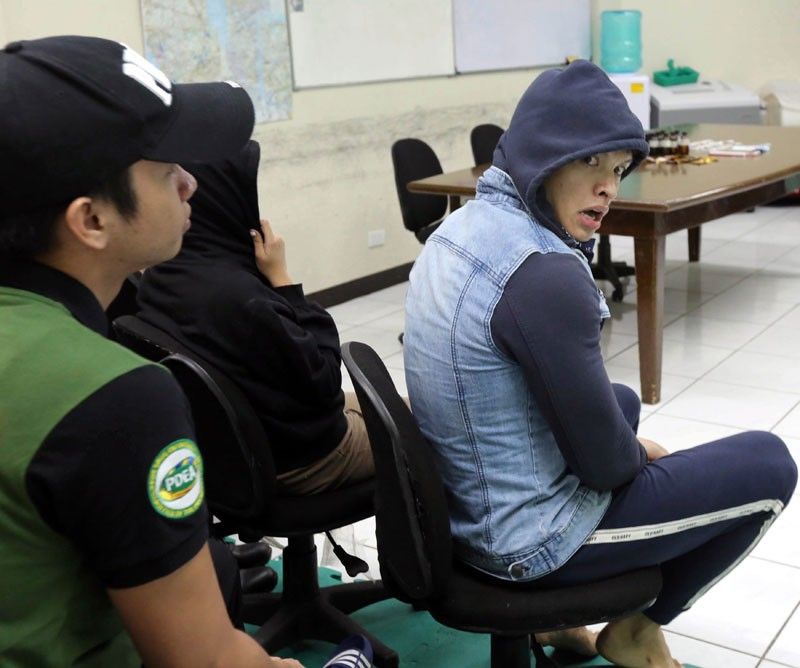 MANILA, Philippines — Two persons were caught with P1 million worth of party drugs by Philippine Drug Enforcement Agency (PDEA) operatives in Taguig City yesterday.
Geraldine Vitto, 22, reportedly became involved in the illegal drug trade four years ago.
"She is a known supplier of illegal drugs in Metro Manila," Levi Ortiz, director of the Philippine Drug Enforcement Agency's Special Enforcement Service, said over the phone.
Among her customers are movie and television personalities who buy illegal drugs from her for their rave parties at posh hotels and other commercial establishments in Quezon City and Bonifacio Global City in Taguig, Ortiz said, but did not name names.
Vitto was arrested together with one of her alleged buyers, Aaron Cruz, who was once a contestant of a popular noontime show, during a sting at the corner of 38th Avenue and 36th street in Barangay Fort Bonifacio at around 5:30 a.m.
A total of 84 ecstasy tablets, eight packs of an undetermined quantity of cocaine and eight bottles of liquid ecstasy, all with an estimated street value of P1 million, were confiscated from the suspects.
In Manila, 382 grams of methamphetamine hydrochloride or shabu with a street value of P2.6 million was recovered from Monalisa Doria, 44, during a sting in Navotas on Monday afternoon.
2 anti-drug cops held for robbery
Two policemen and their informant were arrested for allegedly accosting a man on drug charges and robbing him in Pasig City last Monday, an official said yesterday.
Cpl. Roy Duman-ag, 27; Pat. Arsenio Velardo, 29, and their police asset, Janus Francisco, 36, were apprehended based on a complaint filed by Robert Tamondong, 28, according to Brig. Gen. Nolasco Bathan, Eastern Police District director.
The three men face robbery charges before the Pasig prosecutor's office, National Capital Region Police Office (NCRPO) director Maj. Gen. Guillermo Eleazar said.
Duman-ag and Velardo, who have been transferred from the city police's station drug enforcement unit to the NCRPO's regional police holding and administrative unit, would also be dismissed from the police service, he added.
Tamondong was walking along Eusebio Avenue when he was accosted by the two policemen at gunpoint at around 9:30 p.m. Monday, Bathan said.
The two lawmen accused Tamondong of violating the anti-drug law, Republic Act 9165, and took his silver ring, cell phone and P850 cash before releasing him. They returned the victim's cell phone after he pleaded with them.
Tamondong told his relatives about the robbery and they reported the incident to the Police Community Precinct 5.
A silver ring, two 9mm Beretta pistols, 48 bullets and a Swiss knife were confiscated from the suspects. – With Rey Galupo, Non Alquitran