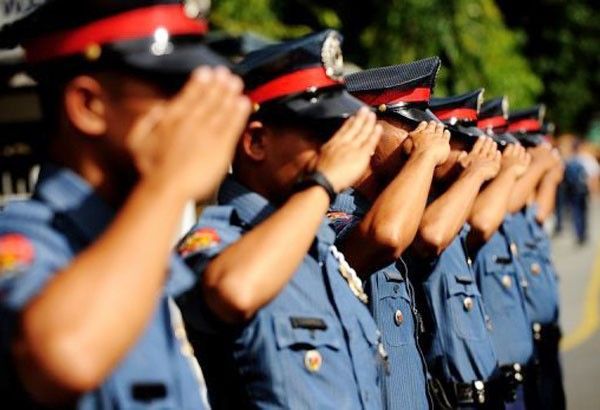 Report abusive police officials – Albayalde
MANILA, Philippines — Philippine National Police (PNP) chief Gen. Oscar Albayalde yesterday urged police officers who may have suffered maltreatment from their superiors to come out and file a complaint.
Albayalde made the appeal after Eastern Police District director Brig. Gen. Christopher Tambungan was caught on closed-circuit television footage physically and verbally abusing a policewoman last month.
Albayalde said he would not hesitate to hold accountable other police officials who are mistreating their subordinates.
"We encourage police officers who were abused by their superiors to come out. We will not tolerate officials abusing their personnel," he told reporters.
Albayalde did not discount the possibility that similar cases of abuse are happening among their ranks.
He assured victims of police abuse of a fair investigation.
"We will investigate these people whether they are senior officers or not," Albayalde said.
Tambungan is being investigated for alleged physical and verbal abuse of Cpl. April Santiago, a member of the San Juan City police.
The incident happened on the eve of the midterm elections on May 12 when Tambungan appeared at the Police Community Precinct 1 in Barangay Greenhills and asked Santiago to provide him with a support vehicle that would guide him to a restaurant where Albayalde was having dinner.
Tambungan got mad when Santiago told him that all police vehicles were on the field for checkpoint operations.
While in his car, Tambungan hit Santiago in the head, swung his car door at her and hurled profanities at the policewoman.
Albayalde said Tambungan went overboard when he physically assaulted Santiago, adding that there are other ways to discipline an officer.
"There are ways kung talagang meron pagkakamali iyung pulis. We can charge them administratively," he said.
Albayalde said they are willing to provide legal assistance to Santiago if she is intent on pursuing charges against Tambungan.
No sacred cows
The relief of Tambungan should send a clear message that there are no sacred cows in the PNP, National Capital Region Police Office (NCRPO) director Maj. Gen. Guillermo Eleazar said.
Eleazar relieved Tambungan from his post on orders of Albayalde.
"A physical assault by a PNP officer on anybody, especially on a fellow police officer is unacceptable. It is demoralizing,"Eleazar said.
Tambungan was summoned to appear before the NCRPO Regional Investigation and Detective Management Division, which is looking into the incident.
According to Eleazar, the result of the probe would be the basis for his recommendation to the PNP chief. – With Non Alquitran