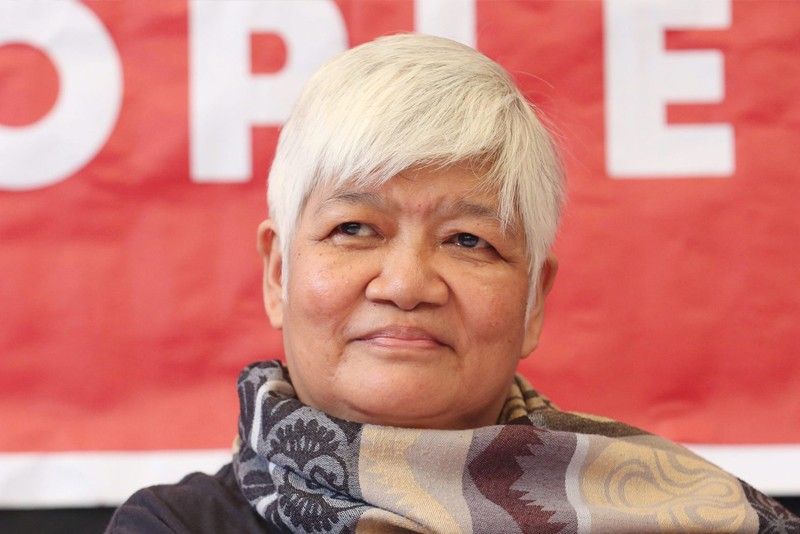 Columnist rejects CIDG apology, to file raps vs cops
MANILA, Philippines — Opinion writer Fedelina Margarita Valle yesterday rejected the apology of the police Criminal Investigation and Detection Group (CIDG) over her wrongful arrest on Sunday.
Valle also vowed to press charges against those who arrested her.
"Apology ng mukha nya. Sabihin mo sa kanya," she told a press briefing at the Kamuning Bakery in Quezon City when asked about the public apology issued by Col. Tom Tuzon, who heads the CIDG office in Zamboanga peninsula.
Valle said CIDG personnel in Pagadian City did not apologize to her when she was released on Sunday night.
She said she was humiliated when she was accosted at the Laguindingan Airport after she was mistaken for communist rebel Elsa Renton who has standing arrest warrants for multiple murder, frustrated murder, damage to property and arson.
Valle, who is based in Davao City, said she also underwent booking procedures and was asked to a wear a detainee t-shirt when her mugshot was taken.
"Naghalo-halo na yung galit at sama ng loob ko. Bakit ganung treatment ang ginawa sa akin? Naging kriminal ako doon," Valle said.
Her counsel Kathy Panguban of the National Union of People's Lawyers said they would file charges, including arbitrary detention, against the police officers.
"We are looking into the possibility of filing criminal and administrative charges to teach these policemen a lesson," Panguban said.
"Nobody can stop us even if we reach the United Nations. We will exhaust all remedies available to us," she added.
Sought for comment, Philippine National Police (PNP) spokesman Col. Bernard Banac said Valle's wrongful arrest was "regrettable."
Banac reiterated that the PNP is willing to help the columnist.
"We remain open and are willing to assist in any complaint that may be filed by Ms. Valle if she felt her rights had been violated in this unfortunate incident," he said.