PNP warns Erwin Tulfo: Surrender guns, or else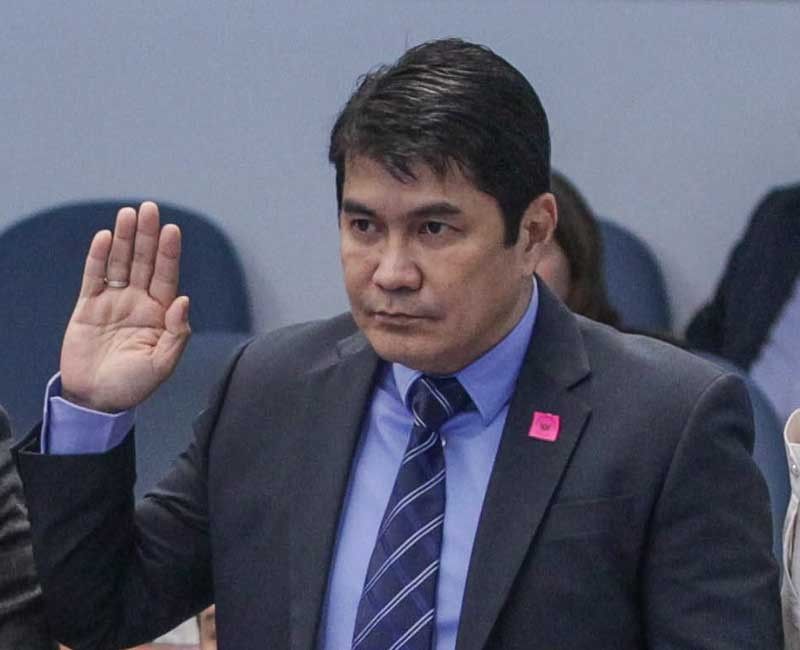 MANILA, Philippines — Philippine National Police chief Gen. Oscar Albayalde yesterday warned broadcaster Erwin Tulfo that the PNP would be forced to take the necessary action if he will not surrender his firearms.
"We will be constrained to undertake police action. Alam naman nila yan. We have done that to several individuals already," Albayalde said in a press briefing at Camp Crame in Quezon City.
The PNP chief said Tulfo must surrender his guns after his license to own and possess firearms (LTOPF) expired on March 3.
Albayalde said that once an LTOPF has expired, the licenses for the guns are automatically revoked.
Brig. Gen. Valeriano de Leon, director of the PNP Firearms and Explosives Office, said Tulfo failed to turn over his guns despite a letter sent to the broadcaster's residence and e-mail on Thursday.
De Leon refused to disclose the types of firearms in Tulfo's possession.
"Wala pa kaming namo-monitor na sinurrender na niya," he said.
Albayalde denied that they were singling out Tulfo, who recently lost his police escorts. His brothers Raffy and Ben also lost their police escorts following Erwin's tirades against Social Welfare Secretary Rolando Bautista.
"We want to emphasize here that we are not zeroing only on Erwin Tulfo. Ito po ay standard operating procedure para sa lahat," the PNP chief said.
Albayalde said the Tulfo brothers can always reapply for police ecorts. But he said there is no assurance the siblings' applications will be approved.
Some quarters have questioned the assignment of police bodyguards to the Tulfos.
"Hindi naman sila nag-re-apply ng security detail so how can we bring them back?" Albayalde said.
'Persona non grata'
The Philippine Military Academy Alumni Association Inc. (PMAAAI) has banned Erwin from covering all its activities and events.
Retired Col. Noel Detoyato, spokesman for the PMAAAI, said the group declared Erwin persona non grata amid his insulting remarks against Bautista.
Bautista, former commander of the Philippine Army, is a member of the PMA Class of 1985.
"The PMAAAI Board of Directors resolved that Erwin's presence or participation, physical or by proxy, shall not be appreciated in all activities inside or outside areas of jurisdiction by the association or any of its chapter members and affiliate organizations," Detoyato said.
"He will be dispossessed of the privileges and courtesies granted to media practitioners," he added.
The board resolution was signed by PMAAAI chairman retired Maj. Gen. Rufo de Veyra and president Col. Arthur Bisnar.
Raffy Tulfo sued for bigamy
Meanwhile, a woman claiming to be the first wife of Raffy filed a complaint for bigamy against him before the Quezon City prosecutor's office.
Julieta Nacpil Licup filed the case against Raffy and his wife Jocelyn yesterday.
Licup's lawyer, Linfredo Gonzales, said she filed the case for the sake of her daughter, who she said has not been acknowledged by Raffy.
He supposedly married Licup in October 1982 in Capaz, Tarlac.
Licup alleged that Tulfo abandoned her when she was six months pregnant. – With Michael Punongbayan, Romina Cabrera