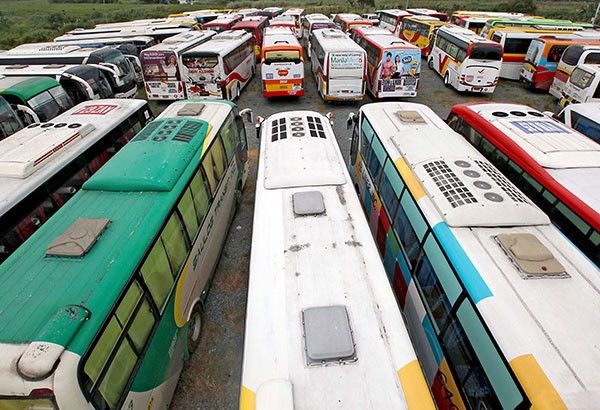 MMDA: Bus ban on EDSA still uncertain
MANILA, Philippines — The implementation of the ban on provincial buses along EDSA remains uncertain, the Metropolitan Manila Development Authority (MMDA) said yesterday.
MMDA general manager Jojo Garcia said they are unsure if the traffic scheme could be enforced by June as they are still waiting for the go-signal from the Department of Transportation (DOTr) and Land Transportation Franchising and Regulatory Board (LTFRB).
He said the DOTr and LTFRB would issue guidelines for fare matrix and franchise routes of the provincial buses.
"Definitely, we will not implement the policy if we are not ready," Garcia told reporters.
He said they would hold a meeting with the DOTr and LTFRB officials as well as Metro Manila mayors regarding the policy.
The MMDA is considering implementing window hours for provincial buses, according to Garcia.
"Buses may be allowed to travel along EDSA from 11 p.m to 4 a.m, but they cannot pick up or drop off passengers," he said.
Earlier, the MMDA said it is targeting to close 47 bus terminals along EDSA by June.