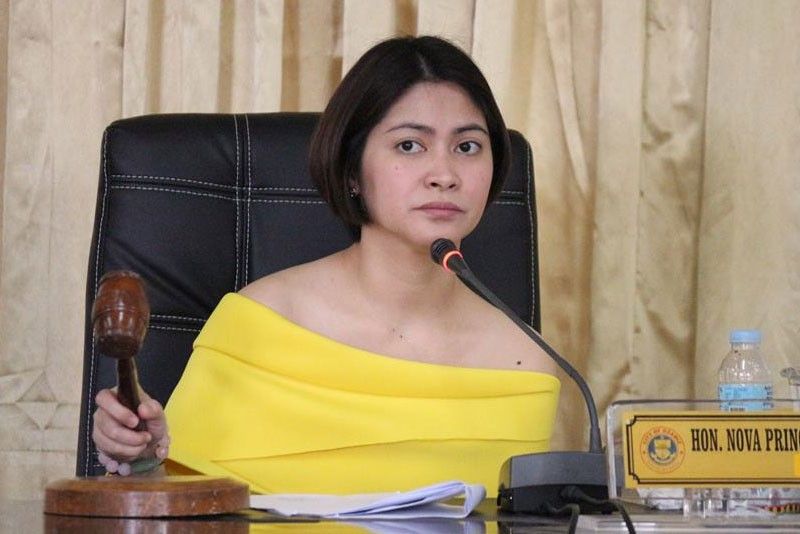 The case stemmed from the award of the contract to a construction company, wherein Nova Parojinog served as a managing partner.
Nova Princess Parojinog FB Page
SC reinstates graft raps vs Ozamiz vice mayor Nova Princess Parojinog
Edu Punay
(The Philippine Star) - March 19, 2019 - 12:00am
MANILA, Philippines — Ozamiz City Vice Mayor Nova Princess Parojinog, who is detained on drug charges, also faces trial for graft.
In a decision promulgated on Feb. 11 and released yesterday, the Supreme Court ((SC) reversed the 2017 ruling of the Sandiganbayan that dismissed the charges filed against Parojinog for violation of Section 3(h) of Republic Act 3019 or the Anti-Graft and Corrupt Practices Act over the alleged anomalous renovation of the city hall's multi-purpose building in 2008.
The case stemmed from the award of the contract to a construction company, wherein Parojinog served as a managing partner.
The Sandiganbayan dismissed the case for inordinate delay in the investigation, saying it took the Office of the Ombudsman almost six years to file the case from the time it received the complaint.
However, the high tribunal said the right to speedy disposition of cases is violated "only when the proceeding is attended by vexatious, capricious and oppressive delays."
The SC said there was no inordinate delay in the ombudsman's resolution of the case, noting that the reckoning period was on Dec. 8, 2014 when the preliminary investigation started and not when the complaint was received on Aug. 23, 2010.
"The period devoted for fact-finding investigation before the filing of the formal complaint is not included in the determination of whether there has been inordinate delay," the high court ruling penned by Associate Justice Diosdado Peralta read.
"We find the period of less than two years not...unreasonable or arbitrary... Respondents did not raise any issue as to the violation of their right to a speedy disposition of cases until the issuance of the... resolution finding probable cause," it added.
Parojinog's father former mayor Reynaldo Parojinog Sr., who was killed in simultaneous raids on his houses in 2017, was included in the charge sheet.
The vice mayor and her brother Reynaldo Jr. were arrested for alleged possession of illegal drugs, firearms and explosives during the same raids.