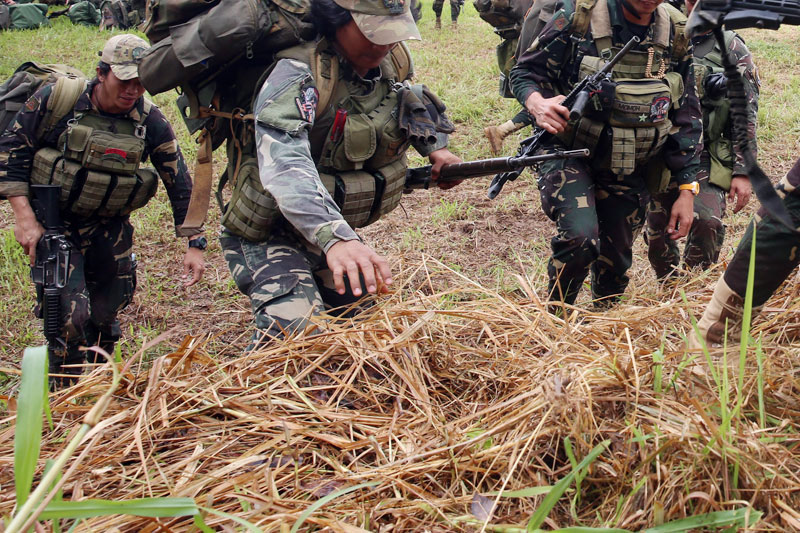 Salic was arrested by personnel of the 82nd Infantry Battalion and by police at the city hall of Marawi City about 10 a.m. on Wednesday.
File
Marawi vice mayor arrested at city hall for rebellion
ZAMBOANGA CITY, Philippines — The military and police arrested Marawi City Vice Mayor Arafat Salic for rebellion on Wednesday, security officials said.
Salic was arrested by police and personnel of the 82nd Infantry Battalion at the city hall of Marawi City about 10 a.m. on Wednesday, Col. Romeo Brawner, commander of the 103rd Infantry Brigade, said.
"Salic is included in the Office of the Martial Law Administrator Arrest Order dated September 4, 2017 for rebellion case," Brawner said.
Defense Secretary Delfin Lorenzana is martial law administrator. It is unclear why Salic was arrested only on Wednesday, more than a year since Marawi was liberated and after three extensions of martial law.
Brawner said Salic has been through a custodial debriefing and medical checkup and will be turned over to police custody.
Brig. Gen. Roberto Ancan, 1st Infantry Division chief, lauded ground forces for the successful law enforcement operation as part of the implementation of martial law.
The 1st ID has operational control of Joint Task Force ZamPeLan (Zamboanga Peninsula and Lanao).
"The 1st Infantry Division supports the commander-in-chief's declaration of Martial Law. We will perform our duties in accordance with the law, respecting the rights of every individual and their properties," Ancan said in a statement.