PNP warns of kidnap tries on children
February 27, 2019 | 12:00am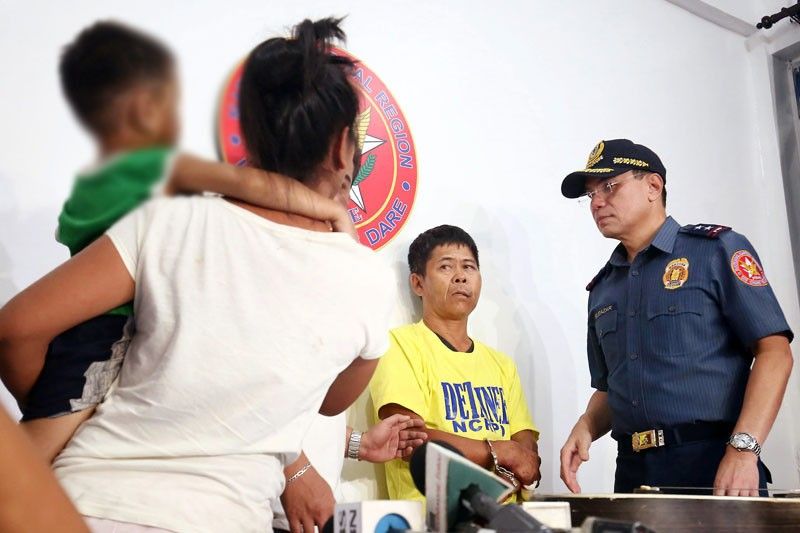 MANILA, Philippines — The Philippine National Police (PNP) yesterday urged parents to be extra vigilant following the arrest of a man who tried to kidnap five children in Quezon City on Sunday.
"We should guard our children and be aware of where they are if they leave the house," PNP spokesman Senior Superintendent Bernard Banac said in Filipino during an interview with reporters.
Director Guillermo Eleazar, chief of the National Capital Region Police Office (NCRPO), identified the suspect as Norly Rafael, 53, who was arrested in Barangay Commonwealth at around 12:30 p.m.
Rafael, a resident of Caloocan City, was beaten up by residents of Barangay Commonwealth after he attempted to snatch a nine-year-old girl who managed to escape.
He is accused trying to abduct four other children aged four to 11 in the same barangay on separate occasions since Thursday.
The children and their families went to the barangay hall to identify Rafael following his arrest, Eleazar said.
"A probe revealed that the suspect forcibly abducted his victims… but they all managed to break away from their captor," Eleazar said in a statement.
Rafael initially admitted to kidnapping children to sell them to prospective buyers for P5,000 each, said Superintendent Rogath Ocampo, NCRPO's Regional Special Operations Unit chief.
The suspect later said he was mistaken for someone else, Ocampo said.
Rafael went viral on Facebook after he was spotted on surveillance cameras roaming in different places looking for possible victims with playing a guitar as his ruse.
Similar attempted abductions were also reported in the cities of Parañaque and Marikina.
While Banac described these incidents as isolated cases, he said parents should still be extra careful.
They are not discounting the possibility the incidents are being perpetrated by one group.
Elder suspect
In Marikina, Gloria Payos, 70, was arrested on Monday for allegedly trying to kidnap two children.
She was caught along Malvar street in Barangay Dela Peña following complaints by the parents of the girls, aged 2 and 4.
Police said Payos grabbed the 4-year-old as the girl was eating in front of their house at around 5 p.m. Monday. She fled when the girl's mother asked what she was doing.
She later tried to grab the 2-year-old as she was walking with her uncle.
Senior Superintendent Roger Quesada, city police chief, said Payos' children submitted a doctor's certificate indicating she suffers from Alzheimer's disease.
"Her children claimed their mother would hold the hands of children each time she saw one, thinking they were her child," Quesada said, adding that they would forward the document to the prosecutor's office.