DPWH: MacArthur Bridge cannot be used for traslacion
January 1, 2019 | 12:00am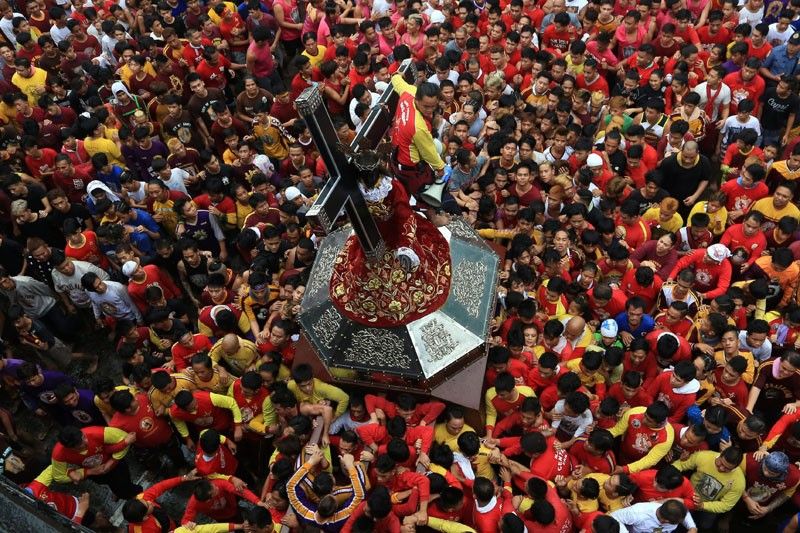 MANILA, Philippines — Millions of devotees would not be able to use MacArthur Bridge during the annual traslacion or Black Nazarene procession on Jan. 9, the Department of Public Works and Highways (DPWH) said yesterday.
MacArthur Bridge – which is still being retrofitted – might not be able to bear the weight of the multitude of devotees who would pass through the structure, DPWH-National Capital Region director Melvin Navarro said.
"This coming traslacion the devotees would still not be able to use the MacArthur Bridge since we have not yet finished with the repairs. They would have to use the Jones Bridge once more," he said.
Both bridges are structures that cross the Pasig River. Jones Bridge connects Burgos Drive to Binondo while MacArthur Bridge connects Burgos Drive to Sta. Cruz.
Though MacArthur Bridge is closer to Quiapo Church, formally called the Minor Basilica of the Black Nazarene, the 70-year-old structure has been off-limits to the traslacion since 2014, Navarro said.
"We do not know yet when we would be able to finish the retrofitting of the bridge. It will depend if we would be encountering technical problems, but the contractor is also eager to finish this project," he said.
Thanksgiving procession
Despite intermittent rains in Manila, thousands of devotees attended the thanksgiving procession of the Black Nazarene around Quiapo Church.
At least 10,000 devotees joined the procession, which began at midnight on Dec. 30. The image was returned to the church at around 9:45 a.m. yesterday, the Manila Police District said.
Quiapo Church rector Monsignor Hernando Coronel said he was pleased to see many young people taking part in the procession since the Catholic Bishops' Conference of the Philippines declared 2019 as the Year of the Youth.
The procession was held days before the annual traslacion for the Feast of the Black Nazarene on Jan. 9.
The traslacion commemorates the transfer of the image from Intramuros to Quiapo Church.