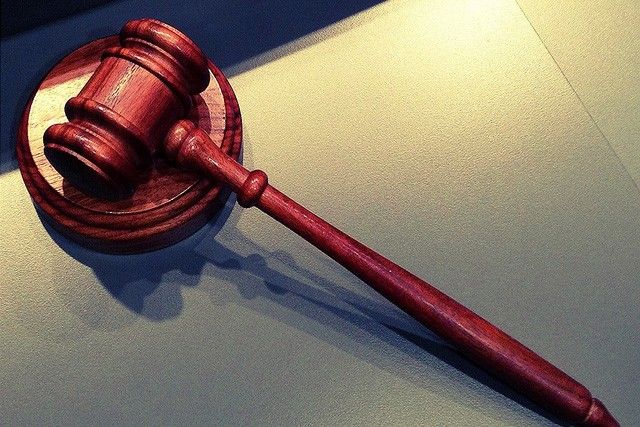 Ex-Bukidnon mayor gets 10 years for graft
MANILA, Philippines — A former mayor of Quezon town in Bukidnon will be spending up to 10 years in prison for using public funds to purchase construction equipment for his personal use.
Stewart Leonardo was found guilty of violating Section 3 (e) of Republic Act 3019 or the Anti-Graft and Corrupt Practices Act, the Sandiganbayan's Fourth Division said in a 23-page decision released on Friday.
The anti-graft court said Leonardo was also perpetually disqualified from holding public office and ordered to reimburse P8,134.80 equivalent to the transportation cost when he purchased the equipment in an auction in Subic, Zambales in 2010.
Based on the charge sheet filed by the Office of the Ombudsman in June 2016, the municipal government purchased five dump trucks while Leonardo purchased a hydraulic excavator and a truck head for his construction business.
The Sandiganbayan said the prosecution panel proved that Leonardo used the bid deposit paid by the municipal government amounting to P100,000 to get a discount on the equipment that he purchased.
"The bid amount... should have been deducted from the ...price of the trucks that the municipality bought," the decision penned by Associate Justice Reynaldo Cruz read.
Associate Justices Alex Quiroz and Bayani Jacinto concurred with the ruling.
"He took undue advantage... by causing the loading and transport of his personal equipment alongside the trucks... without reimbursing the latter for the transportation costs," the decision added.
The court gave weight to the statement of account and payment acknowledgement receipt issued by United Auctioneers Inc. showing that the Quezon municipal government paid P6.387 million for five dump trucks while Leonardo paid only P1.57 million for his personal purchase instead of the total price of P1.67 million.
The Sandiganbayan found no merit on Leonardo's defense that he relied on the information relayed by the municipal assessor that he should pay only P1.57 million for his personal purchase.
The court noted that Leonardo admitted during the trial that he placed a bid of P1.67 million for his equipment.
"Having been familiar with the purchase price of the trucks and equipment... which he successfully bid during the auction, he cannot feign ignorance of the fact that the bid deposit of P100,000 was... credited to his personal purchase instead of deducted from the... price of the trucks bought by the LGU (local government unit) of Quezon," the court said.
"Failure to immediately rectify such error... indicated his willingness to unjustly enrich himself at the expense of the LGU of Quezon. This is a clear case of manifest partiality," the decision stated.
Leonardo refunded the bid deposit five months after the purchase, but the court said it did not remove his criminal liability.