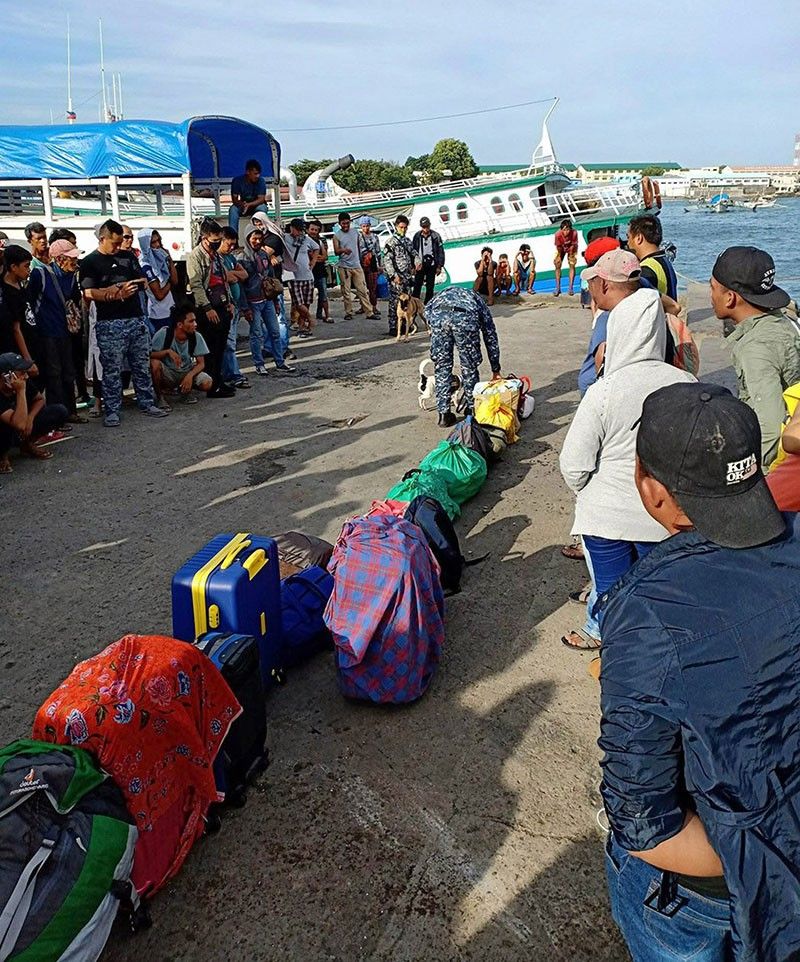 The baggage of Filipinos who fled from Sabah are inspected at a wharf in Zamboanga City on Sunday in this photo provided by the Philippine Coast Guard.
Pinoys fleeing crackdown in Sabah intercepted
Roel Pareño
(The Philippine Star) - August 14, 2018 - 12:00am
ZAMBOANGA CITY, Philippines — A boat carrying 63 Filipinos who reportedly fled intensified operations against illegal immigrants in Sabah was intercepted in this city on Sunday.
M/L Al Hapidz skippered by Jawadi Adjilani was seized by personnel of the Philippine Coast Guard, a K9 unit, soldiers of Joint Task Force Zamboanga and local police at a private wharf in Barangay Baliwasan.
Ramos said they conducted the operation after receiving reports from their counterparts in Isabela, Basilan that a boat was ferrying undocumented passengers.
He said the boat was registered with the Maritime Industry Authority in the Autonomous Region in Muslim Mindanao.
Ramos said at least 41 of the passengers, 16 of them minors, had no identification cards. Those with documents are residents of this city and the nearby towns of Sibuco and Sirawai in Zamboanga del Norte.
The passengers said they came from Kota Kinabalu and entered the Philippines through Bakungan island off Tawi-Tawi.
"Due to strict documentation of Malaysian authorities, they were forced to return home through the backdoor," Ramos said.
The Department of Foreign Affairs (DFA) urged undocumented Filipinos to take advantage of the Malaysian government's voluntary deportation program.
There are around 400,000 undocumented Filipinos in Malaysia, according to the DFA.
Malaysia allows undocumented migrants to leave without serving jail time until the end of this month.
Ramos said some of those intercepted were turned over to the Center for the Displaced Persons of the Department of Social Welfare and Development for assistance and documentation.
He said some of those with proper documents wanted to return to Sabah.