57 foreigners, 66 Pinoys held in Makati drug sting
August 12, 2018 | 12:00am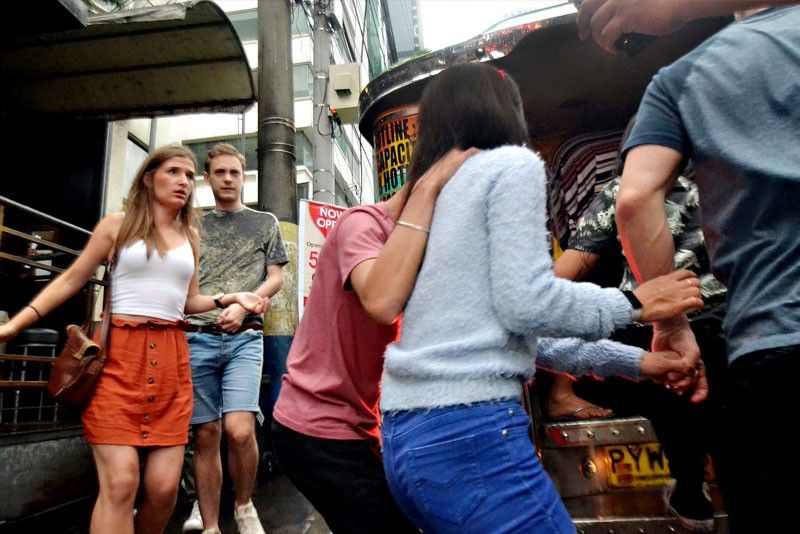 MANILA, Philippines — At least 57 foreigners and 66 Filipinos were apprehended in a drug sting at a bar in Barangay Poblacion, Makati City before dawn yesterday, with the suspects yielding party drugs worth P1.7 million.
The 123 persons were brought to the police station for questioning but were later released, National Capital Region Police Office (NCRPO) director Chief Superintendent Guillermo Eleazar said.
Police staged a drug sting at the Time Bar after receiving reports of drug deals at the establishment, he said.
Nineteen ecstasy capsules with a street value of P142,500, 18 sachets of cocaine worth P1.575 million, a sachet of kush marijuanaworth P100 and drug paraphernalia were recovered during the sting.
Eleazar said 31 employees who served as the bar's bouncers were arrested as they allegedly served as drug distributors along with the bar's owner, who was charged with violating Republic Act 9165, the Comprehensive Dangerous Drugs Act.
Asked how they found out about the bar's alleged drug deals, Eleazar said they were able to identify it a few days after arresting Jamie Camille Brojan, who made the rounds online as the "crazy yellow Kia driver" in 2016.
Eleazar said that Brojan posted bail after she was arrested last week for carrying methamphetamine hydrochloride or shabu.
P12-M shabu seized
Six suspected pushers were arrested with P12 million worth of methamphetamine hydrochloride or shabu during a sting set by Northern Police District (NPD) anti-narcotics operatives in Manila and Caloocan on Friday.
A kilo of suspected shabu, with a street value of P6.5 million, was confiscated from Girlie Lopez and Lea Carpio in a sting in Barangay 217, Tondo at around midnight, according to NPD director Chief Superintendent Gregorio Lim.
Around two hours later, Philip and Peter Mamangon, Lowie Bautista and Reynaldo Lusterio were arrested in Libis Baesa, Barangay 160 in Caloocan.
Police confiscated around 850 grams of shabu in seven sachets, with a street value of P6.15 million from the four suspects.
Comedian's son?
In Quezon City, a man claiming to be a son of comedian Dinky Doo and two others were arrested in a drug bust on Friday.
Around 800 grams of marijuana, with a street value of P95,000; a weighing scale; drug paraphernalia and P1,000 marked money were seized from Michael Clarion and his companions Junard Salas and Jerom Lorenzo during a sting in Barangay Pag-asa at around 10:30 a.m.
Twenty-six other persons were arrested on drug charges in the city in the past two days.
Marlyn dela Cruz, Reynan Ric Saura, Editha Guinte and Rodolfo Dalumpines were arrested in drug stings in San Juan and Marikina.
Cops kill alleged pusher
In Valenzuela, an alleged pusher identified only as Toto was killed in an alleged shootout during a drug sting in Canumay-Veinte Reales, Valenzuela Thursday.
Toto's companions – Edmar Canelas, Andrew Araza and Ruben Abasula – were arrested.
Police recovered a .22 caliber firearm, five bullets, a .22 caliber bullet casing, a fired .22 caliber bullet, three shells for a 9mm pistol and 13 sachets of suspected shabu. – With Emmanuel Tupas, Marc Jayson Cayabyab