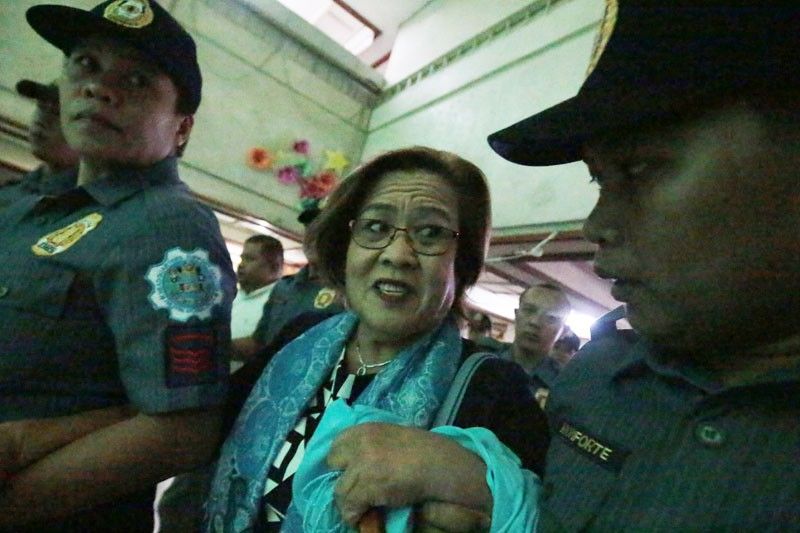 Justices voted in session yesterday to deny the motion for reconsideration filed by the government, a court insider bared.
Michael Varcas
It's final: SC voids De Lima watchlist order
Edu Punay
(The Philippine Star) - July 18, 2018 - 12:00am
MANILA, Philippines — The Supreme Court (SC) has struck down with finality the 2010 order of then justice secretary and now detained Sen. Leila de Lima granting herself the authority to prevent suspects and personalities facing criminal charges from leaving the country.
Justices voted in session yesterday to deny the motion for reconsideration filed by the government, a court insider bared.
The SC instead affirmed its decision last April that declared unconstitutional De Lima's Circular No. 41, which she used in 2011 to stop former president Gloria Macapagal-Arroyo from leaving the country to seek medical treatment abroad while facing electoral sabotage charges.
The source, who requested anonymity due to lack of authority to speak for the SC, said the ruling is now final and executory with the denial of DOJ's appeal.
De Lima, now detained over drug charges, had used the same order in preventing Arroyo's husband, former first gentleman Jose Miguel Arroyo, and former Philippine Amusement and Gaming Corp. chairman Epharim Genuino from leaving the country.
No authority
The High Court stood firm in its decision to grant the petitions of the Arroyos and Genuino filed seven years ago, which assailed the Department of Justice (DOJ) circular that granted the secretary of justice the power to issue watchlist orders that had the same effect as a court-issued hold departure order (HDO).
The SC ruled that the DOJ secretary has no authority under the law to stop respondents or accused in criminal cases from leaving the country while facing charges because only trial courts can issue HDOs.
The SC held that the assailed circular and all succeeding watchlist orders based from it violated the right to travel of the subjects under Article III, Section 6 of the 1987 Constitution, SC spokesman Theodore Te said in a press conference.
The provision in the Constitution states: "The liberty of abode and of changing the same within the limits prescribed by law shall not be impaired except upon lawful order of the court. Neither shall the right to travel be impaired except in the interest of national security, public safety, or public health, as may be provided by law."
The High Court has not immediately released copies of the decision pending submission of all concurring opinions by justices.
It is not clear how the ruling would apply to the current policy of the DOJ involving the issuance of the Immigration Lookout Bulletin Order, which was formulated by De Lima to replace the WLO and was also implemented by resigned justice secretary Vitaliano Aguirre II.