DepEd: Keep graduation rites free from politics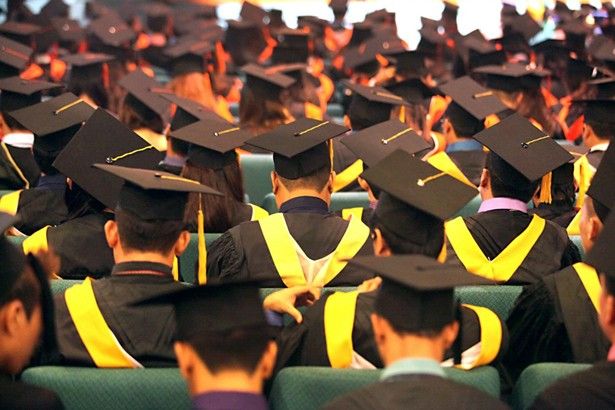 MANILA, Philippines — The Department of Education (DepEd) has reminded school officials to avoid turning graduation rites into political events.
While inviting politicians is not banned, Education Secretary Leonor Briones said moving up ceremonies and commencement exercises should be conducted in an appropriate ceremony befitting the students and their parents.
"Graduation rites should be simple but meaningful, which encourage civil rights, a sense of community and personal responsibility. While these rites mark a milestone in the lives of the students, these should be conducted without excessive spending, extravagant attire or extraordinary venue," Briones said in a memorandum.
"It should not be used as a venue for political forum," she added.
Under DepEd guidelines, kindergarten and Grade 10 students will take part in moving up ceremonies. Grade 6 and 12 students will have graduation rites.
"Non-academic projects such as educational field trips, film showing, junior-senior promenade and other school events should not be imposed as requirements for graduation," Briones said.
She also warned school officials to refrain from collecting graduation fees from the students.
"Expenses related to the activity should be charged to the school's Maintenance and Other Operating Expenses under the DepEd's 2018 budget," Briones said. "Contributions for the annual yearbook, if any, should be on a voluntary basis."
The end of school year activities should be between April 2 and 6 for public schools unless an extended school year with revised calendar has been approved, according to the DepEd.
"Graduation ceremonies should focus on the theme 'Mag-aaral ng K to 12: Handa sa hamon ng buhay (K to 12 learners: Ready to face life's challenges). Schools, divisions or regions may translate the theme in the mother tongue," read the memorandum.
"The theme highlights the role of K to 12 basic education program in harnessing the skills and competencies of the students to face life's challenges," it added.