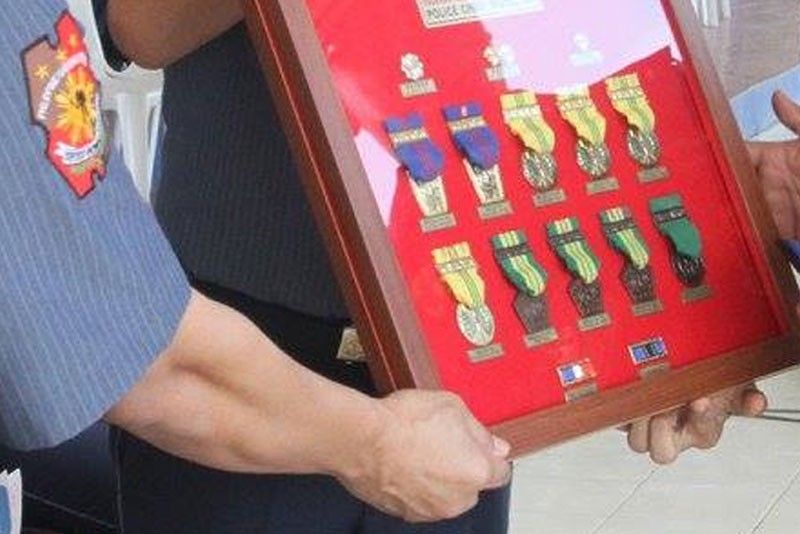 Superintendent Fergen Torred, Zamboanga peninsula police intelligence division head, led the police officers who received Medalya ng Kagalingan in ceremonies held at Camp Col. Romeo Abendan in this city. ncrpo.gov.ph
20 cops get medals for Abu Sayaff bandits' arrest
Roel Pareño
(The Philippine Star) - March 20, 2018 - 12:00am
ZAMBOANGA CITY, Philippines — At least 20 police officers were awarded merit medals yesterday for arresting six Abu Sayyaf bandits tagged in the kidnapping of plantation workers in Basilan in 2001.
Superintendent Fergen Torred, Zamboanga peninsula police intelligence division head, led the police officers who received Medalya ng Kagalingan in ceremonies held at Camp Col. Romeo Abendan in this city.
Senior Inspectors Alan Perpetua and Melvin Solmayor, and Chief Inspectors Hazel Fernandez and Al-Reiza Kinang were among the awardees.
Said Arasid, Rocco Hamman, Hood Salvador Abdulla, Emran Sanduyugan, Susung Salahuddin and ArsidSalahuddin were arrested in eparate incidents in January.