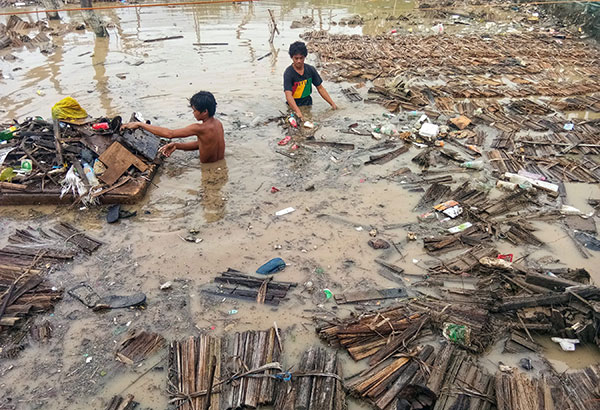 Moving at 25 kilometers per hour, "Agaton" is expected to be outside of Philippine Area of Responsibility Wednesday afternoon. Freeman
'Agaton' strengthens into tropical storm as it exits Philippines
(Philstar.com) - January 3, 2018 - 1:38pm
MANILA, Philippines — "Agaton" (international name: Bolaven) has intensified into a tropical storm Wednesday morning as it veers away from the country.
In its 11 a.m. weather bulletin, PAGASA said "Agaton" was last seen 390 kilometers west northwest of Puerto Princesa City, Palawan.
It has maximum sustained winds of up to 65 kilometers per hour near the center and gustiness of up to 80 kph.
No storm signal has been issued by PAGASA despite "Agaton" intensifying into a tropical storm.
Moving at 25 kph, "Agaton" is expected to be outside of Philippine Area of Responsibility Wednesday afternoon.
Residents in Palawan will still experience moderate to heavy rains due to the trough of "Agaton."
"Agaton"—the first tropical cyclone for 2018—lashed portions of Visayas and Mindanao, triggering flash floods and landslides in areas also ravaged by back-to-back storms "Urduja" and "Vinta."
The heavy rains brought by "Agaton" caused landslide in Cebu, killing two individuals.
"Agaton" made landfall in the Philippines as a tropical depression for six times.