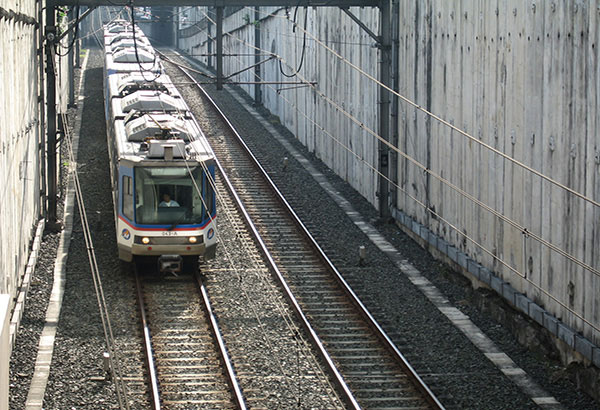 MRT service was limited to North Avenue to Shaw Boulevard Station for about an hour due to the gruesome accident at the Ayala Station. File
Passenger loses hand in MRT station accident
(philstar.com) - November 14, 2017 - 8:34am
MANILA, Philippines (Updated, 5:13 p.m.) — A woman lost her hand in an accident at the MRT Ayala Station on Tuesday afternoon.
Ayala Station Supervisor Raffy Robles said that at around 2:35 p.m., a 24-year-old Angeline Fernando felt dizzy after alighting from a northbound train at the Ayala Station.
The victim fell onto the tracks in between the first and second car of the same train. Her hand was cut when she hit the coupler, which links the cars together.
He clarified that Fernando was conscious when brought to the hospital for treatment.
He also said that the station was not crowded at the time of the accident and that Fernandez was not pushed onto the tracks.
Security footage at the time of the incident will be made available to investigators and the media. MRT management on Tuesday afternoon requested police to look into the incident.
Train service was briefly limited to between North Avenue to Shaw Boulevard station but service has since returned to normal.