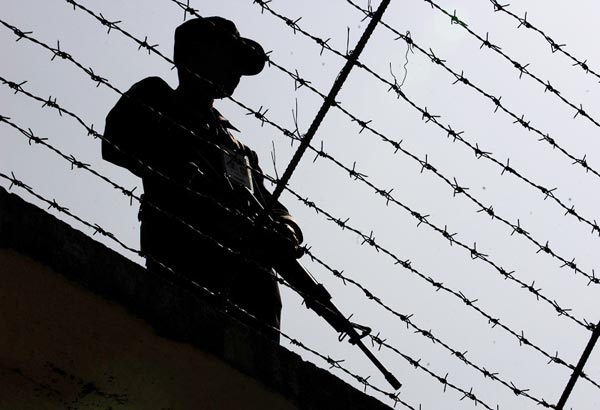 Police believe the escaped detainee is still in Zamboanga del Norte province. File
Detainee escapes from Zamboanga del Norte jail
Roel Pareño
(philstar.com) - September 16, 2017 - 8:02am
ZAMBOANGA CITY, Philippines — A detainee escaped from a jail in Manukan, Zamboanga del Norte on Friday barely three days after her daughter was apprehended trying to bring her a sachet of shabu, police said.
Chief Inspector Helen Galvez, spokesperson of Police Regional Office 9, said Rebecca Acopio Dagayloan, 38, who was imprisoned for illegal drugs charges, escaped from the Zamboanga del Norte Correctional and Rehabilitation Center (ZNCRC) in Barangay Don Jose Aguierre, Manukan town on Friday afternoon.
Galvez said investigation found that the detainee took advantage of a medical outreach program inside the ZNCRC that day.
Guards discovered the Dagayloan was missing during the headcount.
Galvez said jail authorities discovered the escapee breached the detention facility by detaching the barbed wire fencebehind the female cell building.
The escapee's 13-year-old daughter was apprehended Wednesday after she ordered the girl through text message to slip a sachet of shabu into the detention facility.
Police are looking for the detaineed, who is believed still be in hiding in the province.