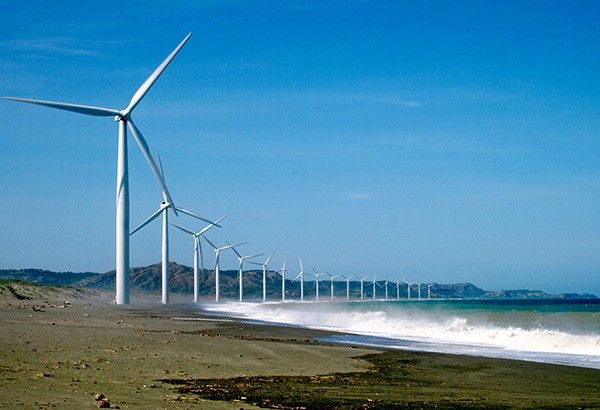 The Bangui wind farm in Ilocos Norte.
File photo
Boy killed by grenade in Ilocos Norte town
LAOAG CITY, Philippines — An eight-year-old boy died in a grenade explosion in Sitio Bomitog, Barangay Capangdanan in Banna town on Thursday, police said.
Senior Inspector Artemio Clemente, town police chief, said the victim went into a forest near their house around 1 p.m. to defacate. Ferdinand Alcera, the boy's father, said he heard an explosion soon after.
According to Dr. Remedios Peralta, the municipal health officer who examined the victim's body, the blast killed him instantly.
The victim's father told police he has no idea where his son got the grenade.
He said, however, that the area used to be a perimeter rally point for rebels around 30 years ago. He believes his son accidentally dug up the grenade and may have played with it.
Scene of the crime operatives recovered several fragments of an MK2 hand grenade, a safety lever, swabbing and a butcher knife at the crime scene.