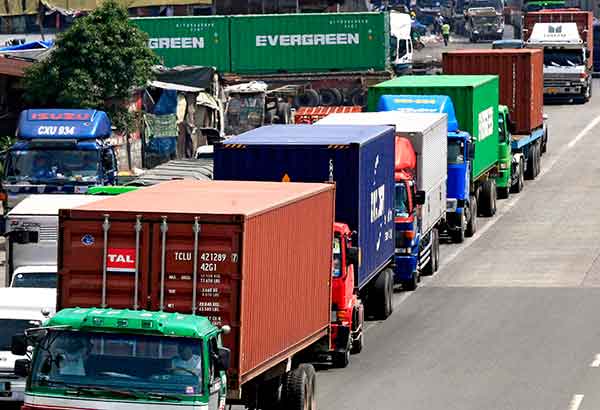 n a phone interview with The STAR, Estrada said the truck ban would help ease traffic congestion not only in the city but in the entire Metro Manila. File
Manila to revive truck ban
MANILA, Philippines — The Manila city government will revive the implementation of the truck ban to rid the city of traffic gridlocks, especially this Christmas season, Mayor Joseph Estrada announced yesterday.
In a phone interview with The STAR, Estrada said the truck ban would help ease traffic congestion not only in the city but in the entire Metro Manila.
"I will talk to President Duterte about the reimposition of the truck ban. We will implement the traffic scheme in the coming weeks," the mayor said.
"The traffic situation in Metro Manila has become unbearable. I believe the truck ban will be effective in decongesting traffic along major roads in the metropolis," he added.
Estrada said they were also looking at the proposal of limiting the travel of ride-hailing apps Grab and Uber to only three days a week to reduce the number of vehicles in the city.
In February 2014, Estrada signed Ordinance 7570 amending the city's Traffic Management Code, which bans trucks from traveling the streets from 5 a.m. to 9 p.m. from Monday to Saturday.
Included in the ban are cargo trucks, dump trucks, cement mixers, eight-wheelers and vehicles with a gross weight of 4,500 kilos.
Trucks carrying perishable goods and aviation fuel are exempt from the ban.
Violators face a fine of P5,000 and their trucks will be impounded.
Estrada said they would hold a dialogue with truck operators before implementing the truck ban.
At least 5,000 trucks travel in and out of Manila daily, he said.