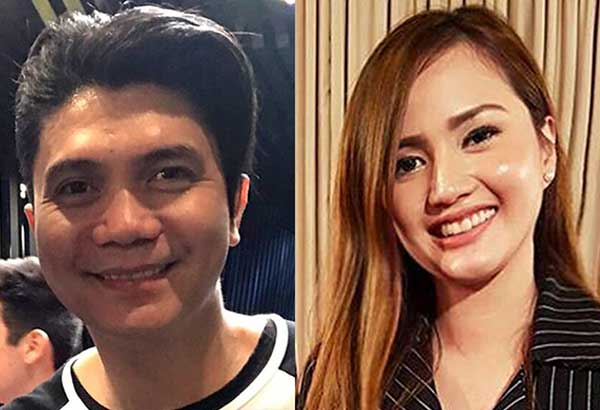 DOJ junks rape charges vs Vhong
MANILA, Philippines — The Department of Justice (DOJ) has dismissed charges of rape and attempted rape filed by model Deniece Cornejo against television host and actor Ferdinand "Vhong" Navarro.
In a 24-page review resolution released yesterday, DOJ officer-in-charge Prosecutor General Severino Gaña said the charges against Navarro were dismissed because Cornejo suffers from "credibility issues."
"Credibility of a witness is determined by the conformity of the testimony to human knowledge, observation and experience. To be sure, no story is unbelievable if the storyteller is credible," he said.
Gaña said Cornejo executed three separate complaint-affidavits concerning the same incident at her condominium unit in Taguig City in 2014.
In her first affidavit, she said no rape took place. She then claimed in her second affidavit that Navarro raped her using physical force. In her third affidavit, Cornejo alleged that Navarro raped her after rendering her dizzy and weak with wine laced with a date rape drug.
Both her first and second complaints have already been dismissed.
In her third complaint, she said when she gave the actor permission to visit her at her condominium unit in Taguig City on Jan. 17, 2014, she invited her friend Ana Roma Pena to come over.
Navarro later arrived carrying a bottle of wine. Pena reportedly called, saying she could not make it to Cornejo's condominium unit.
Cornejo said she politely asked Navarro to leave, but the actor wanted to stay a bit longer and she took a sip of the wine he offered.
She then felt dizzy and found it difficult to move. It was at this juncture that he reportedly tried to make sexual advances.
On Jan. 22, 2014, she said Navarro sent her a text message saying he wanted to come to her place to apologize. She said she agreed but called her other friends, the group of businessman Cedric Lee.
She said while inside her condominium unit, Navarro again tried to rape her but her friends caught him and did a citizen's arrest.
Gaña said the allegations have been investigated by the DOJ and the city prosecutors of Taguig and Manila.
"In all three investigations, the credibility of the complainant's story has been passed upon and ruled to be questionable," the DOJ review resolution stated.