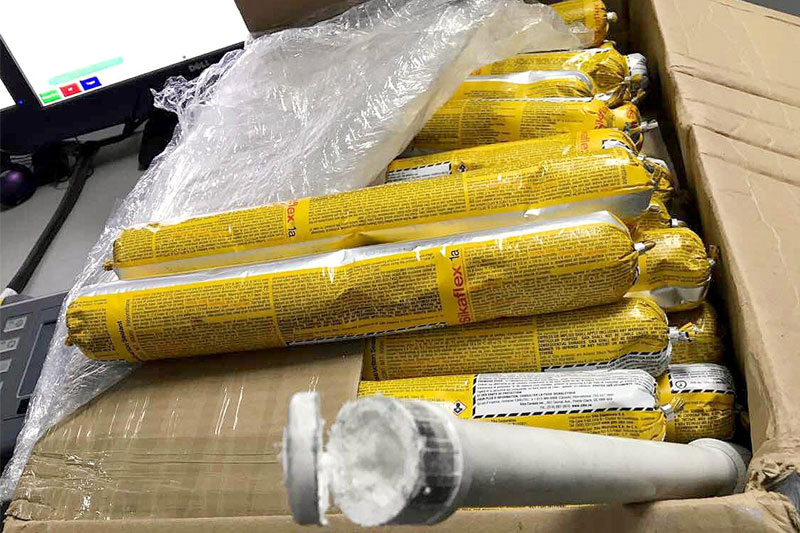 Packs of sealant, shipped from Mexico and later found to con- tain more than two kilos of shabu, are presented during a press conference at the Bureau of Customs office at the Ninoy Aquino International Airport yesterday. Rudy Santos
Mail-order shabu seized; 4 arrested
Rudy Santos
(The Philippine Star) - July 20, 2017 - 4:00pm
MANILA, Philippines - Four persons were arrested Wednesday after claiming a package from Mexico that contained more than two kilos of shabu, with a street value of P12 million to P15 million.
Casan Osor Rainang, Jamal Aminah Tantao, Alnor Sultan Pundato and Isnairah Durannun Pundato were apprehended by operatives of the Bureau of Customs and the Philippine Drug Enforcement Agency when they claimed the parcel at the DHL warehouse in Pasay City.
The package, which weighed 20.6 kilos, arrived at the warehouse earlier this month and was declared to contain Sikaflex sealants worth $660.
The package, allegedly sent by Home Depot of Mexico, was consigned to James Corpuz of Quezon City.