Stanley Ng, youngest PAL president, now PAF reservist
October 3, 2023 | 12:00am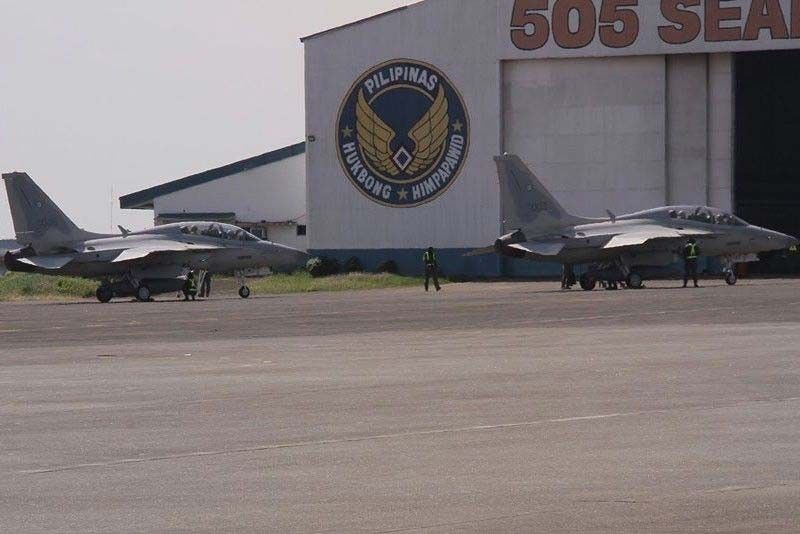 MANILA, Philippines — After completing 30 days of military training, Philippine Airlines (PAL) president and chief operating officer Stanley Ng is now a full-fledged reservist of the Philippine Air Force (PAF).
Col. Ma. Consuelo Castillo, PAF spokesperson, said Ng, along with actor David Chua and 56 others, completed the 30-day intensive training program for dedicated civilian volunteers wanting to join the military.
They successfully completed the Basic Citizen's Military Training (BCMT) and are now poised to join the ranks of the Philippine Air Force Reserve after their graduation ceremony in Pasay City on Saturday.
Ng is the youngest president and COO of the country's flag carrier at 44. He is also the first pilot to hold the position of PAL president and COO since 1963.
Ng, Chua and the rest of their class will serve as a base for expansion in the event of war, invasion, rebellion, disaster or calamities and will also assist in the socio-economic development efforts of the government.
Castillo also said that Miss Universe Philippines 2023 Michelle Dee, along with two others, was given a Certificate of Attendance for attending some sessions of the BCMT training.
Despite her busy schedule preparing for the Miss Universe Pageant, PAF lauded the beauty queen for sparing time to begin her military reservist training "and hopefully, she will soon complete the training and earn her reservist rank."
Maj. Gen. Elpidio Talja, commander of the Air Force Reserve Command, served as guest of honor and speaker during the graduation rites held at the PAF multi-purpose gymnasium.
Joining him were Brig. Gen. Charito Plaza, wing commander of the 1st Air Force Wing Reserve, and Col. Ritza Ann Jovellanos, commanding officer of the 1st Air Reserve Center.
Meanwhile, the PAF and the Philippine Army also completed a five-day interoperability exercise aimed at ensuring that they can work together as one unit when needed.
Col. Xerxes Trinidad, Army spokesman, said the Interoperability Exercise 02-2023 officially ended following a closing ceremony at the headquarters of the 5th Infantry Division at Camp Melchor dela Cruz in Upi, Gamu, Isabela on Sept. 30.
He said 836 participants from the Army and PAF participated in the joint training events on Command Post Exercises, Field Training Exercises and Subject Matter Expert Exchanges – all covering topics on intelligence, surveillance, reconnaissance, air-to-ground operations and close air support.
The training also included fast rope insertion-extraction system, military free fall, hoist, communication and support system and sustainment operations.