Napoles, ex-congressman cleared of plunder, convicted of corruption
October 3, 2023 | 12:00am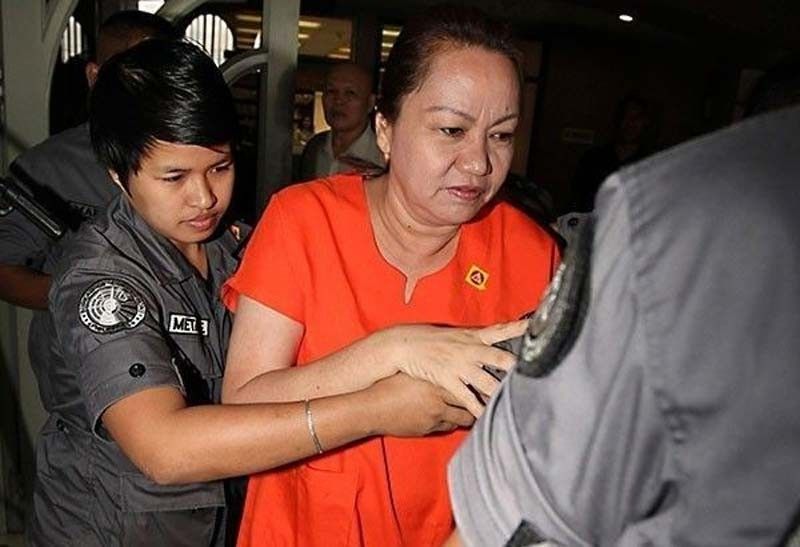 MANILA, Philippines — The Sandiganbayan has cleared Janet Lim-Napoles and former lawmaker Edgar Valdez of plunder, a case that stemmed from the alleged misuse of the priority development assistance fund or PDAF of the latter.
However, Napoles was found guilty on nine counts of corruption of public officials and Valdez was convicted on nine counts of direct bribery.
A copy of the decision promulgated yesterday before the Sandiganbayan Fifth Division has yet to be made public.
Napoles and Valdez are facing over P26 million each in fines and about two to six years in prison for their crimes, instead of life imprisonment for plunder.
The Office of the Ombudsman filed the case in 2015 over the alleged misuse of Valdez's PDAF from 2004 to 2010 during his term as representative of the party-list group Association of Philippine Electric Cooperatives.
Valdez allegedly received P57.78 million worth of kickbacks from Napoles in exchange for allocating his PDAF to the businesswoman's bogus non-government organizations for the supposed implementation of his livelihood projects.
The ombudsman said the projects either turned out to be fictitious or were never implemented.
The Fifth Division granted Valdez and Napoles bail in April 2016. Valdez had earlier posted P1.71 million for his provisional liberty. But Napoles remained in detention at the Correctional Institution for Women in Mandaluyong City following her conviction of plunder in connection with the misuse of the PDAF of reelected Sen. Ramon Revilla Jr.
On July 4, Napoles' final attempt for acquittal in the case was denied by the Sandiganbayan over "late filing."
Napoles is also a co-accused in the pending plunder cases against former senator Juan Ponce Enrile, reelected Sen. Jinggoy Estrada and former Masbate Third District representative Rizalina Seachon-Lanete.