Underground drainage tunnels proposed as long-term fix for Metro Manila's flooding woes
September 24, 2023 | 4:40pm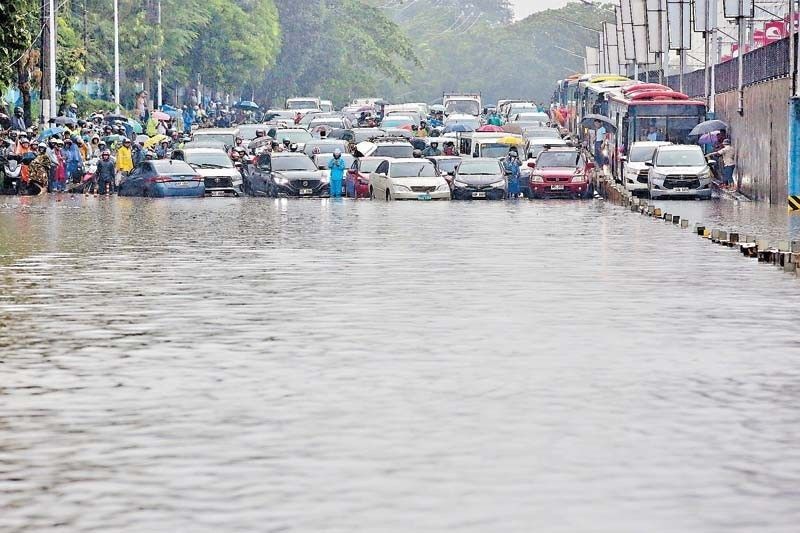 MANILA, Philippines — The construction of large underground drainage tunnels is a "doable" and "permanent" solution to the flooding in Metro Manila, the Management Association of the Philippines said Sunday.
Eduardo Yap, chair of MAP's infrastructure committee, said that these underground drainage tunnels will "serve as conduit to drain floodwaters from depressed areas to the nearest creek" regardless of the distance.
Yap made the recommendation after heavy rains caused flooding in Metro Manila Saturday, paralyzing major roads including a stretch of Epifanio delos Santos Avenue in front of Camp Aguinaldo in Quezon City.
The stretch was impassable to light cars and motorcycles until 2:15 p.m., when the water receded.
According to Yap, surface disruptions can be mitigated through the use of tunnel boring machines, similar to those utilized in the Metro Manila Subway project.
"The pit where the TBM is lowered and for evacuation of excavation materials can be located off EDSA," he suggested.
Yap added that typical drainage methods are unsuitable due to their requirement for a large area, which will lead to "intolerable disruptions" during long construction periods. The required right of way will also not be available.
He cited examples of unsustainable flood control measures such as sub-surface covered drainage canals in Buendia Avenue and underground storm catchment in Maysilo Circle.